ARON & COOL COMPANY: BLUE HAWAII
Travel with us to the world of Elvis with the theme of Blue Hawaii.
About
Tickets 32 €
Pensioners and students 29 €
Aloha! Sunshine, tropical heat, palm trees, beaches, a chilled atmosphere and beautiful hula dancers. That is what Hawaii is all about.
Forget about the winter darkness for a moment and join us for a hot Elvis adventure to Hawaii! Your musical host during this trip is Aron & Cool Company with his spectacular Rock-A-Hula Girls!
Blue Hawaii is a concert for everyone – music and fun with the timeless music of Elvis Presley.
Elvis loved Hawaii and often travelled there. Elvis' Aloha from Hawaii concert was broadcast to more than 1.5 billion people worldwide from Honolulu. Many of his movies were filmed on Hawaii, the most famous one being Blue Hawaii – featuring songs such as Can't Help Falling In Love, No More, Rock-A-Hula Baby and Hawaiian Wedding Song.
Duration: approx. 2 hours (including intermission)
Subject to change.
Production Tampere Hall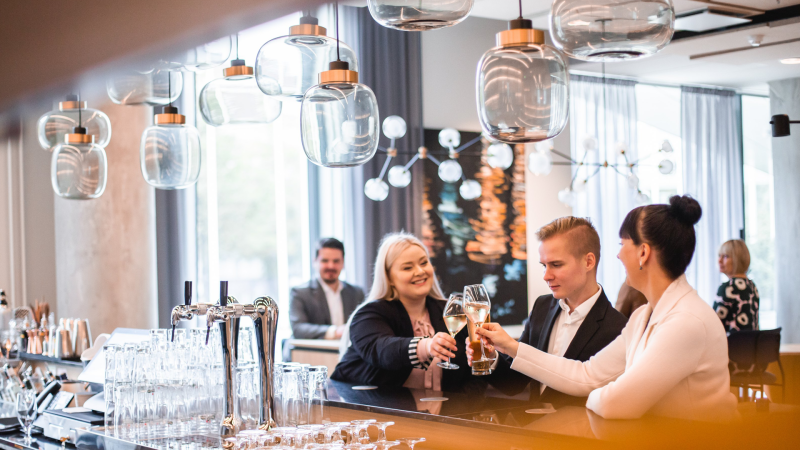 Täydennä elämyksesi majoittumalla saman katon alla
Tampere-talon yhteydessä oleva Courtyard by Marriott Tampere City -hotelli mahdollistaa täydellisen konserttielämyksen. Kun varaat vierailusi yhteyteen kauttamme majoituksen, saat sen kumppanihintaan. Hinta sisältää aamiaisen ja wifin. Tervetuloa viihtymään!
Upcoming Events
ARTTU WISKARI ON A TOUR
Arttu Wiskari, known for his numerous giant hits, is finally going on tour for his album "Suomenmuotoisen pilven alla".