Dinosaur Invasion
The family-friendly exhibition contains life-size dinosaurs that move and roar, interactive play areas for children and the latest VR technology.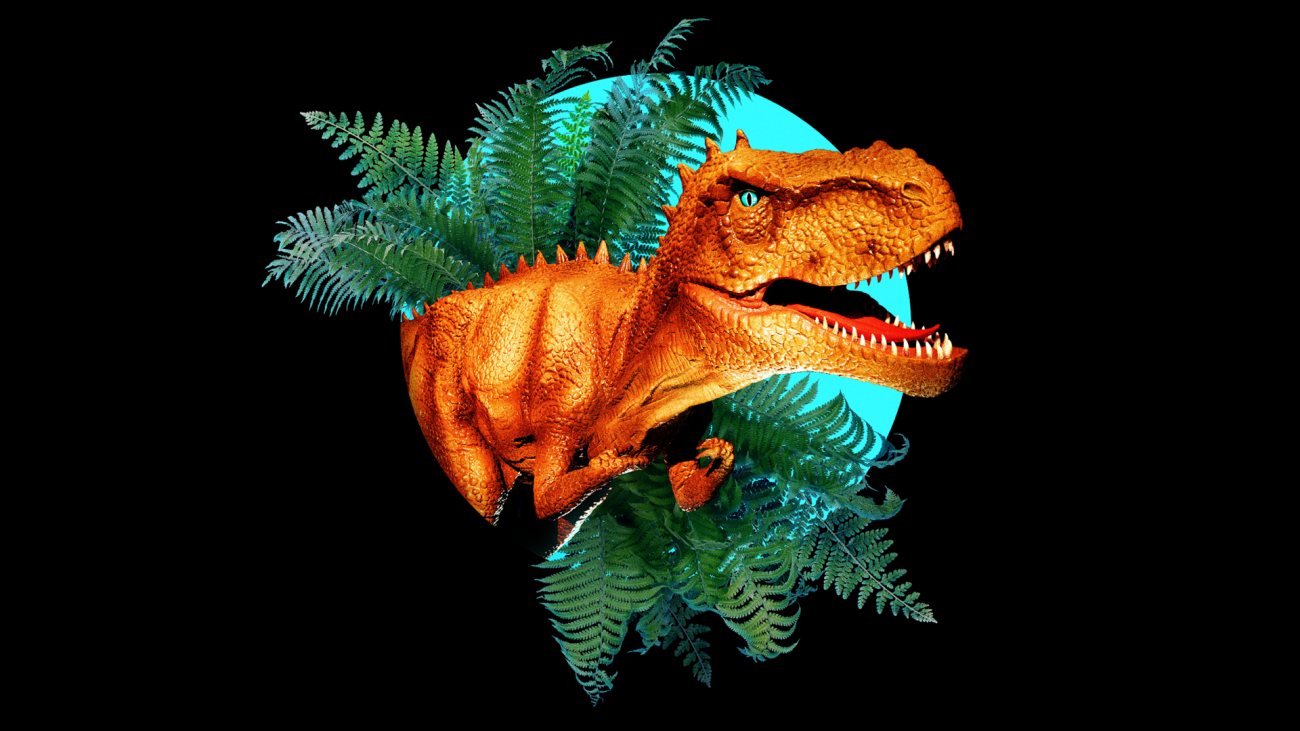 About
Dinosaur Invasion
1 July–13 August 2023
Tampere Hall, Park Hall
The exhibition runs from 1 July 2023 until 13 August 2023, with the following opening hours:
Mon Closed
Tue–Wed 9am–5pm
Thu 9am–7pm
Fri 9am–5pm
Sat–Sun 10am–5pm
Ticket sales end an hour before closing time.
Millions of years ago, they reigned supreme. Now they are coming to Tampere!
The interactive and family-friendly Dinosaur Invasion exhibition lands in Tampere Hall between 1 July and 13 August 2023. Awaken your inner palaeontologist! Come and track the footsteps of dinosaurs to learn more about the fascinating lives of the largest ever reptiles to walk the Earth!
Tampere Hall's summer exhibition contains a couple of dozen dinosaurs that move and roar, built to the tiniest detail to be exact replicas of their prehistoric predecessors. Featured dinosaurs include the terrifying tyrannosaurus rex, monstrous diplodocus, the bird-like pteranodon, cunning velociraptor and many other old and new acquaintances!
Exciting journey back in time
The Dinosaur Invasion summer exhibition lets you pull the fern-leaved curtains of mystery to the side and take a peek into the realms inhabited by these fascinating carnivores and incredible herbivores during the Mesozoic Era. The tour begins from the Triassic approximately 230 million years ago and zigzags its way through the Jurassic, all the way to the late Cretaceous approximately 65 million years ago, which is when the time of the dinosaurs came to a close.
With the stunning scenic design of Park Hall, guests will be transported right into the thick forest of the tropical jungle. The immersive tour allows you to engage in VR worlds full of new technology and scientific facts, bringing dinosaurs and their natural habitats to life in a fun and educational way.
For younger palaeontologists, the exhibition has interactive areas where children can, for example, dig for fossils in a fun sandpit. At our Dino Café, guests can treat themselves to refreshments in a prehistoric atmosphere, and the exciting summer's day spent together finishes at the Dino Shop. The shop sells dinosaur-themed toys, games and products for a wide range of people.
Over a million visitors
Made in Italy and experienced there by over a million visitors, this exhibit uses high-quality animatronics technology. The exhibit was incredibly popular in Rome, Milan, Naples and Florence.
Before landing in Tampere, the exhibition is featured in Switzerland. It was created by World Touring Exhibitions, who are European leaders in travelling exhibitions. The company's Unoffical Galaxies exhibition, containing Star Wars collectables, attracted 30,000 guests in Tampere Hall in the summer of 2022.
Details are subject to change.
Production by Tampere Hall
Tickets
We recommend buying tickets online in advance, to avoid queues at the ticket office, especially during peak times. Advance ticket purchase means you avoid unnecessary queues at Tampere Hall.
There are two types of tickets available online. If you already know when you want to visit the exhibition, we recommend you select the more affordable Fixed-Date Ticket. If you prefer to keep your options open, you can choose an Open-Date Ticket. Whichever you choose, you will avoid unnecessary queueing at Tampere Hall and can focus on enjoying your visit.
If you are eligible for a discount ticket, please be prepared to show proof of your eligibility (e.g. student card) on entering Tampere Hall.
Save by buying a Fixed-Date Ticket in advance
Buying a Fixed-Date Ticket for the summer exhibition in advance means you're guaranteed entrance on the day you want and you'll get your ticket for the best price. With your Fixed-Date Ticket in your pocket or on your mobile device, you won't need to queue. Instead, you can walk straight into the exhibition on the date stated on your ticket.
A Fixed-Date Ticket provides entrance to the exhibition for a single date chosen at the time of purchase. You can use a Fixed-Date Ticket at any time during the opening hours of the exhibition on that day.
Day-specific tickets
Adults €20
Children (aged 2–16 years), pensioners, unemployed, students €18
Family ticket (2 adults + 2–4 children) €65
Children under 2 years €0 (individual ticket not needed)
Flexibility with an Open-Date Ticket
Not yet sure when you want to visit the summer exhibition? Choose the Open-Date Ticket and you can decide on the visiting date later. This ticket to Tampere Hall's summer exhibition can also serve as a delightful and personal birthday gift or a memorable graduation present.
With your Open-Date Ticket in your pocket or on your mobile device, you won't need to queue at the ticket office. Instead, you can walk straight into the exhibition. You can use the Open-Day Ticket on any day you want during opening hours.
Open-Date Tickets
Adults €22
Children (aged 2­–16 years), pensioners, unemployed, students €20
Children under 2 years €0 (individual ticket not needed)
Please note that family tickets are only available on Fixed-Date Tickets.
Useful to know
The exhibition is suitable for all ages, however young children might find some of the most magnificent dinosaurs a little bit frightening. Virtual reality experiences are recommended for children over 6 years old.
We recommend visitors with sensory and hearing sensitivities bring ear protection, as some of the noises dinosaurs make are loud. Disposable earplugs are sold at Tampere Hall Shop and Dino Shop.
The exhibition is accessible.
Allow at least an hour to see the exhibition, however it is easy to spend longer getting to know the dinosaurs and experiencing the VR!
You can bring your own water bottle to the exhibition area, but please leave other snacks at home or in the cloakroom. Dino Café and Restaurant Tuhto sell refreshments and sweet and salty snacks.
Photography is allowed at the exhibition. We'd love you to share your experience with us: @tamperetalo #DinosauruksetTampere
The text panels are in Finnish and English.
You cannot enter the exhibition using your Museum Card or membership cards (e.g. Kaikukortti).
You can pay for the exhibition using the exercise and culture benefit. Read more!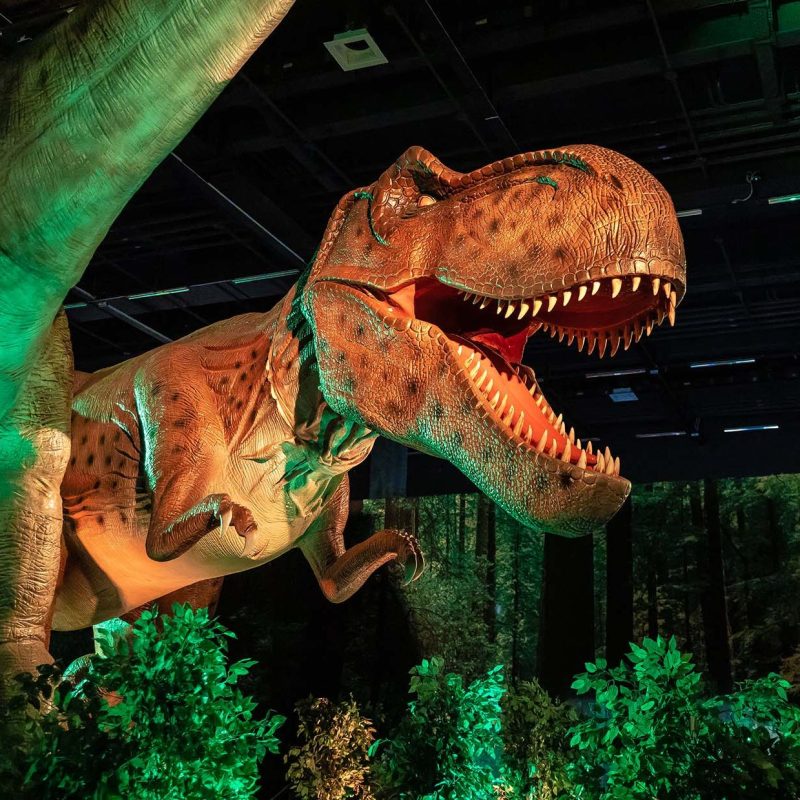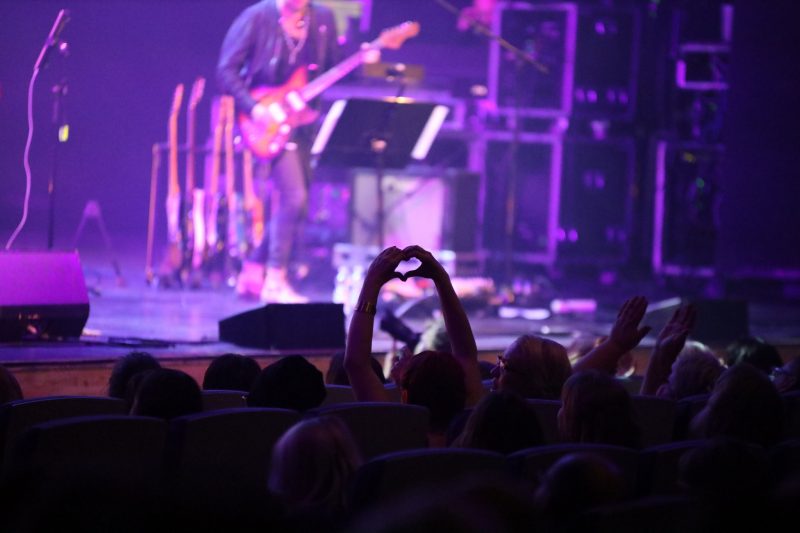 ASK FOR A GROUP OFFER
If your party includes 10 or more people
you can ask for a group offer:
ryhmamyynti@tampere-talo.fi
tel. 03 243 4501 (Mon to Fri from 10 am to 4 pm)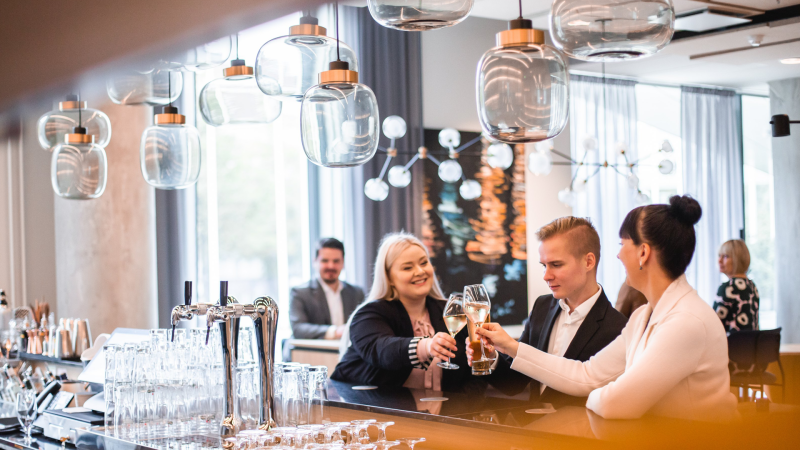 Complement your experience by staying under the same roof
The Courtyard Tampere City hotel, attached to Tampere Hall, offers the perfect experience. When you book accommodation for your visit through us, you get partner rates. The price includes breakfast and wifi. Welcome to enjoy yourself!
Photo: Laura Vanzo, Visit Tampere