HAPPORADIO: MAJAKKA CONCERT HALL TOUR
Happoradio celebrates its 20-year career and its new Majakka album in the form of a large concert hall tour.
About
Tickets 39,90/37,50 €
The concert has been postponed until 2022. The new performance date is 10.2.2022 at 19.00 (original performance date 13.10.21). Tickets already purchased are valid for the new date.
The popularity of Happoradio has grown steadily year on year. Founded in 2001, the band has enjoyed a steady stream of gigs, with numerous gold and platinum albums and chart toppers to their name. Its best-known hits include Tavikset, Puhu äänellä jonka kuulen, Che Guevara, Pelastaja and Tehdään jotain kaunista. Happoradio's singer Aki Tykki, who gained a strong fan base early on, charmed viewers in the popular Nelonen programme Vain Elämää in spring 2018.
Happoradio is also celebrating its 20th anniversary with a new album, which includes the gold-selling Tehdään jotain kaunista, as well as Silta, Super Mario and Jos et olis siinä.
The concert lasts about 2 hours including intermission.
Subject to change.
Production Warner Music Live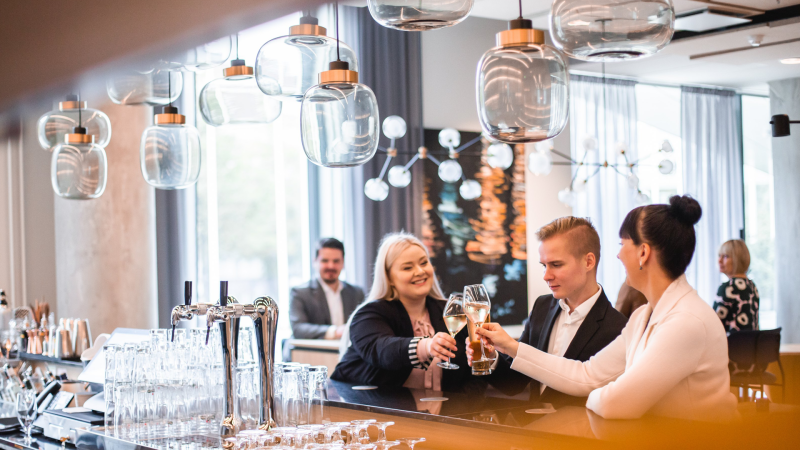 Complement your experience by staying under the same roof
The Courtyard Tampere City hotel, attached to Tampere Hall, offers the perfect experience. When you book accommodation for your visit through us, you get partner rates. The price includes breakfast and wifi. Welcome to enjoy yourself!
Photo: Laura Vanzo, Visit Tampere
Upcoming EVENTS
TAMPERE BOOK FESTIVAL
Tampere book festival gathers the top authors of the year and other national stars to Tampere Hall in December.