LUCID DREAMS – MIKKI KUNTTU RETROSPECTIVE PHOTO EXHIBITION
The photography exhibition presents photographs taken by Mikki Kunttu during the artist's 30-year career.
About
Free entry.
Photo exhibition showcases photographs shot by Mikki Kunttu, from the past 30 years of his career. Photos visible in the exhibition range from shots of the Eurovision Song Contest to his public lighting installations, and everything in between.
Mikki Kunttu started to photograph his own creations for documentational purposes, but throughout his career, they have become an important continuance of his creative process. The photo exhibition can be visited at Tampere Hall from Wednesday the 27th of September to the 1st of October 2022.
The festival is produced in collaboration with Tampere-talo, MA Lighting, Lightpower, Clay Paky, Harman/Martin, Arri, MDG, Robe Lighting, Pyroman Oy, Ayrton, LIVE Design, Lighting and Sound International, Intersonic Oy, Ralph Larmann, Chauvet Professional, Yle, Akun Tehdas and Music x Media.

Subject to change.
Production Tampere Hall
related EVENTS
IN THE LIGHT: MIKKI KUNTTU
Finland's most successful lighting designer and visualist Mikki Kunttu will be celebrated at Tampere Hall.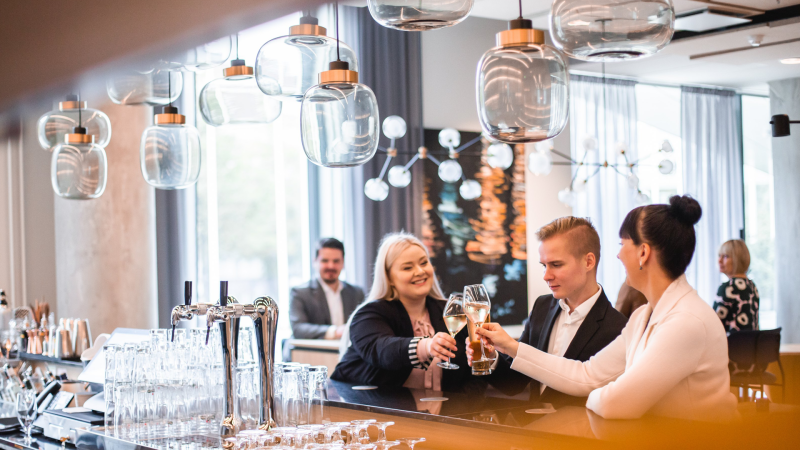 Complement your experience by staying under the same roof
The Courtyard Tampere City hotel, attached to Tampere Hall, offers the perfect experience. When you book accommodation for your visit through us, you get partner rates. The price includes breakfast and wifi. Welcome to enjoy yourself!
Photo: Laura Vanzo, Visit Tampere