NEW YEAR'S EVE VIENNESE CONCERT
The touring ensemble and soloists, made up of the best performers of the Schönbrunn Castle Orchestra.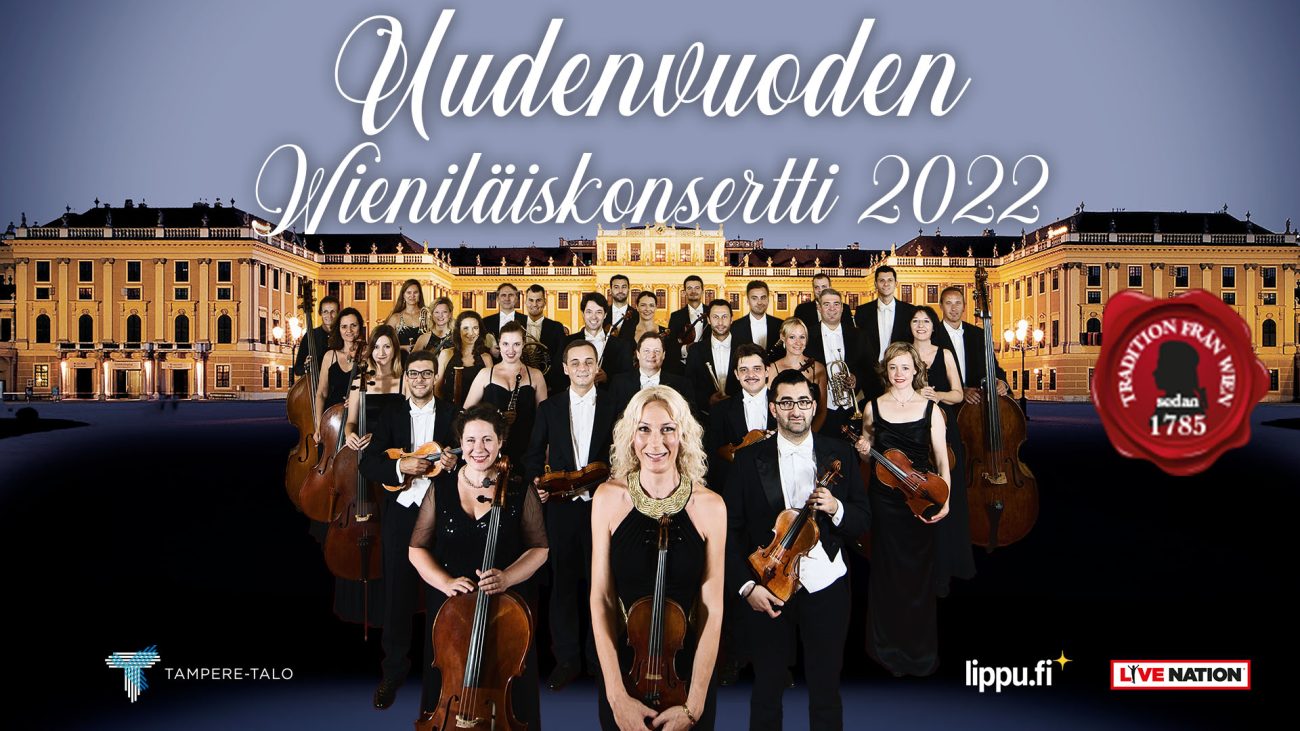 Tickets
Tickets 89,50/79,50/69,50 €
Pensioners74,50/64,00 €
Students 69,50/59,00 €
Children (up to 16 years) 69,50/59,00 €
The concert on 3rd January 2022 at 7 pm has been postponed to 15th January 2023 at 3 pm. (note the changed start time) The purchased tickets will be valid as such for the new concert day.
About
NEW YEAR'S EVE VIENNESE CONCERT
The touring ensemble of the best musicians and soloists of the Schönbrunn Palace Orchestra will perform traditionally in their Finnish concerts again in early January after a two-year break. The concert is based on the famous television concert of the Vienna Philharmonic Orchestra.
Vinicus Kattah will conduct the young top players of the Schönbrunn Palace Orchestra in Tampere. The soloists are soprano Jennifer Lary and baritone Michael Havlicek. The classical repertoire of the Vienna concerts is based on the annual New Year's Concert of the Vienna Philharmonic Orchestra, which attracts audiences of millions around the world. The repertoire of the touring ensemble consists of classical works by W.A. Mozart, the Strauss dynasty and their contemporaries. The concert's repertoire changes slightly from year to year, but always ends with the magnificent Tonava schöne Wienervals of Johan Strauss the Younger and the Radetzky Marches of Johann Strauss the Elder.
In Finland, New Year's Eve Viennese concerts have been entertaining audiences for over a decade and are usually sold out.
The concert lasts about 2.5 hours, including intermission.
Subject to change.
Production by Tampere-talo & Live Nation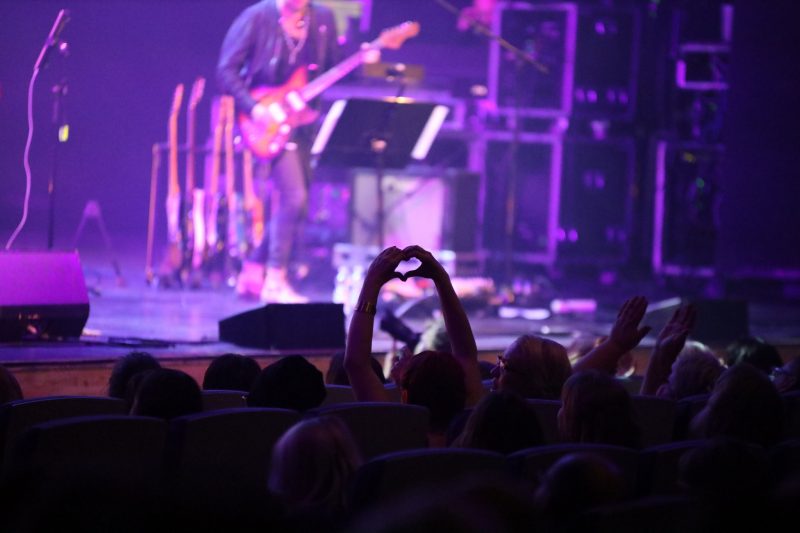 ASK FOR A GROUP OFFER
If your party includes 10 or more people you can ask for a group offer:
ryhmamyynti@tampere-talo.fi
tel. 03 243 4501 (Mon to Fri from 10 am to 4 pm)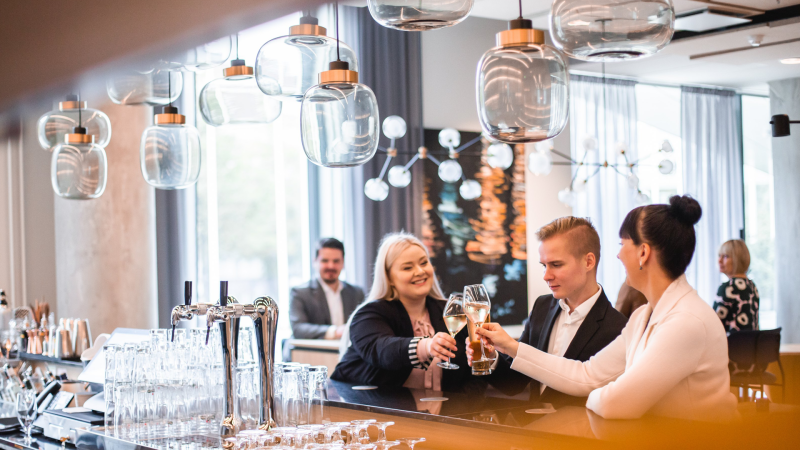 Complement your experience by staying under the same roof
The Courtyard Tampere City hotel, attached to Tampere Hall, offers the perfect experience. When you book accommodation for your visit through us, you get partner rates. The price includes breakfast and wifi. Welcome to enjoy yourself!
Photo: Laura Vanzo, Visit Tampere
upcoming EVENTS
TAMPERE BOOK FESTIVAL
Tampere book festival gathers the top authors of the year and other national stars to Tampere Hall in December.