SCANDINAVIAN HUNKS – ONE NIGHT ONLY K-16
Over the past twenty years, Scandinavian Hunks has charmed his fans, both in Finland and internationally.
About
Tickets 39 €
Age limit: K-16
The Scandinavian Hunks will tour throughout 2022 on the One Night Only anniversary tour with both core members and new acts, leaving the show arenas wistful. At the end of the tour, the Hunks will turn off the show lights and close the curtain. The celebration tour is produced by the Hunks' own production company, UNIQ Entertainment, which also celebrates its 20th anniversary at the same time as the Hunks. With this tour, we want to show our gratitude to all those who have supported us, our loved ones and above all the best fans in the world.
With love from us to you, Scandinavian Hunks!
Duration of the event approx. 2 hours, including intermission.
Subject to change.
Production Tampere-talo & UNIQ Entertainment Agency
Scandinavian Hunks: hunks.fi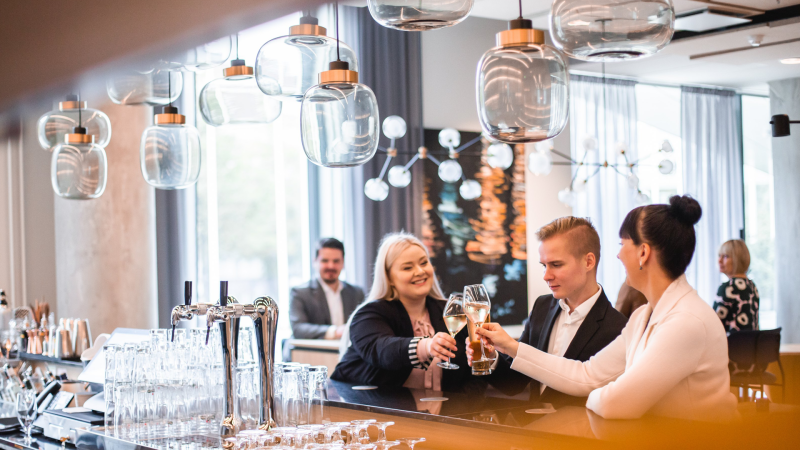 Complement your experience by staying under the same roof
The Courtyard Tampere City hotel, attached to Tampere Hall, offers the perfect experience. When you book accommodation for your visit through us, you get partner rates. The price includes breakfast and wifi. Welcome to enjoy yourself!
Photo: Laura Vanzo, Visit Tampere
Upcoming EVENTS
ARTTU WISKARI ON A TOUR
Arttu Wiskari, known for his numerous giant hits, is finally going on tour for his album "Suomenmuotoisen pilven alla".