TOMMY EMMANUEL (AUS) + SPECIAL GUEST: FRANO (HRV)
Known for his unique fingerstyle technique, guitar virtuoso Tommy Emmanuel will perform with young multi-instrumentalist Frano.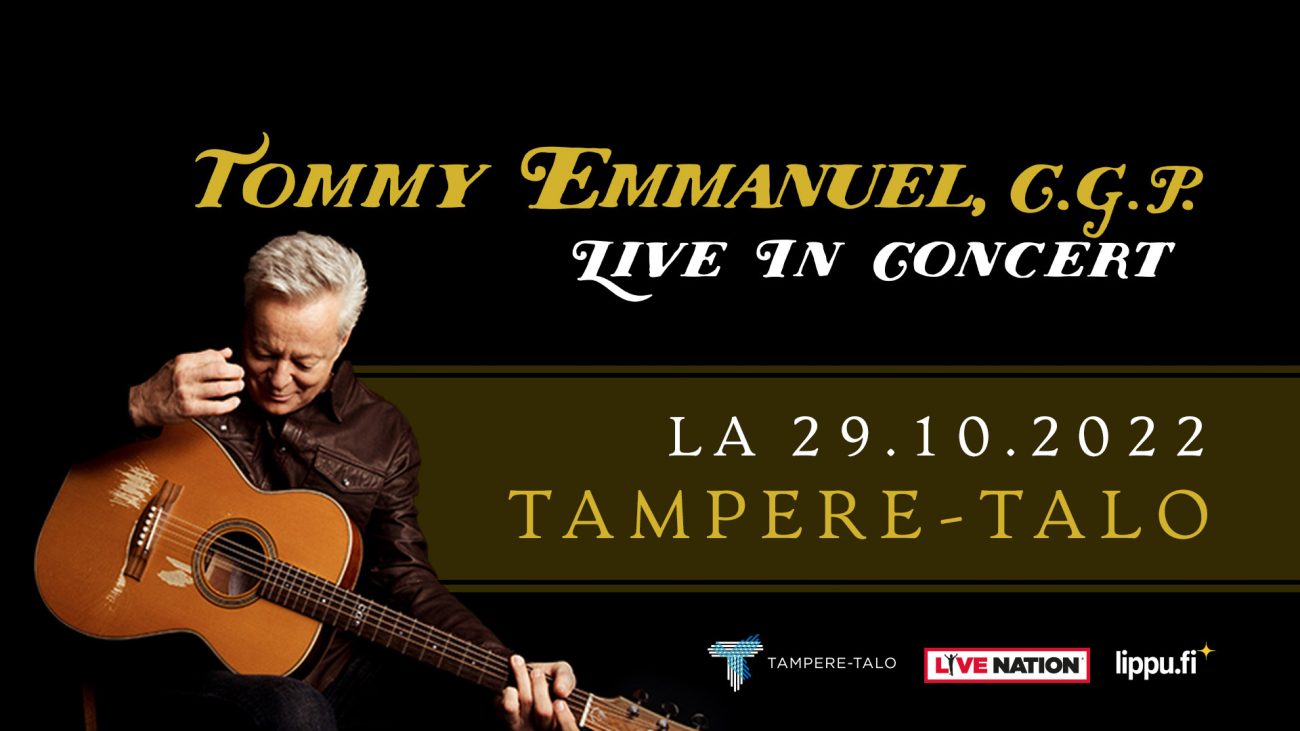 About
Tickets 49 €
Tommy Emmanuel (AUS) + Special guest: Frano (HRV)
Known for his unique fingerstyle technique, the Australian guitar virtuoso Tommy Emmanuel will perform at the Tampere Hall. His special guest for the evening is the talented 15-year-old multi-instrumentalist Frano.
Tommy Emmanuel, the master of acoustic guitar, has reached many musical milestones during his career. He toured Australia together with his family line-up when he was only six years old. At thirty, he toured European stadiums as a rock guitarist. At 44, he became one of the five musicians who have been assigned the Certified Guitar Player designation by Chet Atkins.
Tommy Emmanuel has received numerous awards and has been listed as one of the world's best guitar players. He performs regularly all over the world – from Sydney to Nashville, from London to Tampere.
He is best known for his authentic and unbeatable master style, in which he combines drums, bass, rhythm and solo guitars as well as vocal melodies. He does not use any loop-pedals or backing tracks – all he needs are his skills and his ten fingers. He has released several albums, the latest being Heart Songs.
During the evening also a special guest will perform – the Croatian multi-instrumentalist Frano. His extraordinary musical talent was discovered when he was only two years old. At 15, he gave his first solo guitar concert at the Academy of Music in Zagreb. By the age of 15, he had won several international music contests, and performed at various events, concerts, festivals and tv-shows – having Tommy Emmanuel as his big idol all along the way.
Their first performance together was in Vatrosrlav, in the biggest concert hall of Croatia. After this, Frano has performed together with Tommy Emmanuel in Austria, Italy, Germany and Switzerland. Frano's main instrument is the guitar, but he also plays the violin and the piano. His first album containing his own music, It's a Secret, was released when he was only ten years old.
Duration: approx. 2 hours (including intermission)
Subject to change.
Production Tampere Hall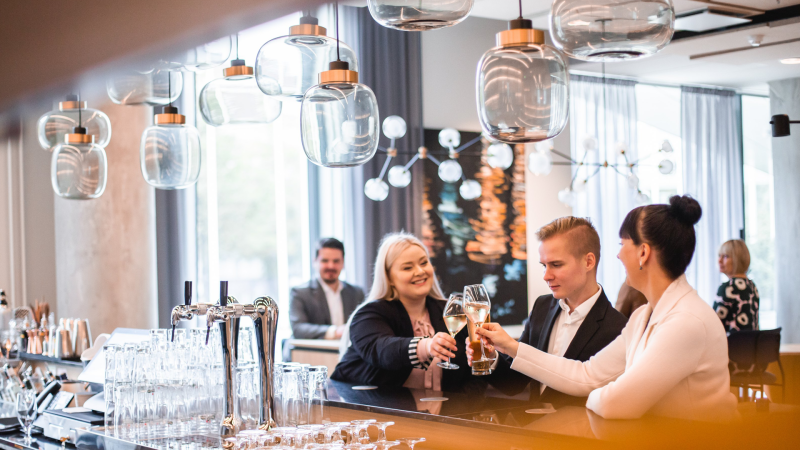 Complement your experience by staying under the same roof
The Courtyard Tampere City hotel, attached to Tampere Hall, offers the perfect experience. When you book accommodation for your visit through us, you get partner rates. The price includes breakfast and wifi. Welcome to enjoy yourself!
Photo: Laura Vanzo, Visit Tampere
Upcoming EVENTS
ARTTU WISKARI ON A TOUR
Arttu Wiskari, known for his numerous giant hits, is finally going on tour for his album "Suomenmuotoisen pilven alla".