TOVE FESTIVAL
Tampere's first Tove Festival celebrates the world-famous author and artist Tove Jansson.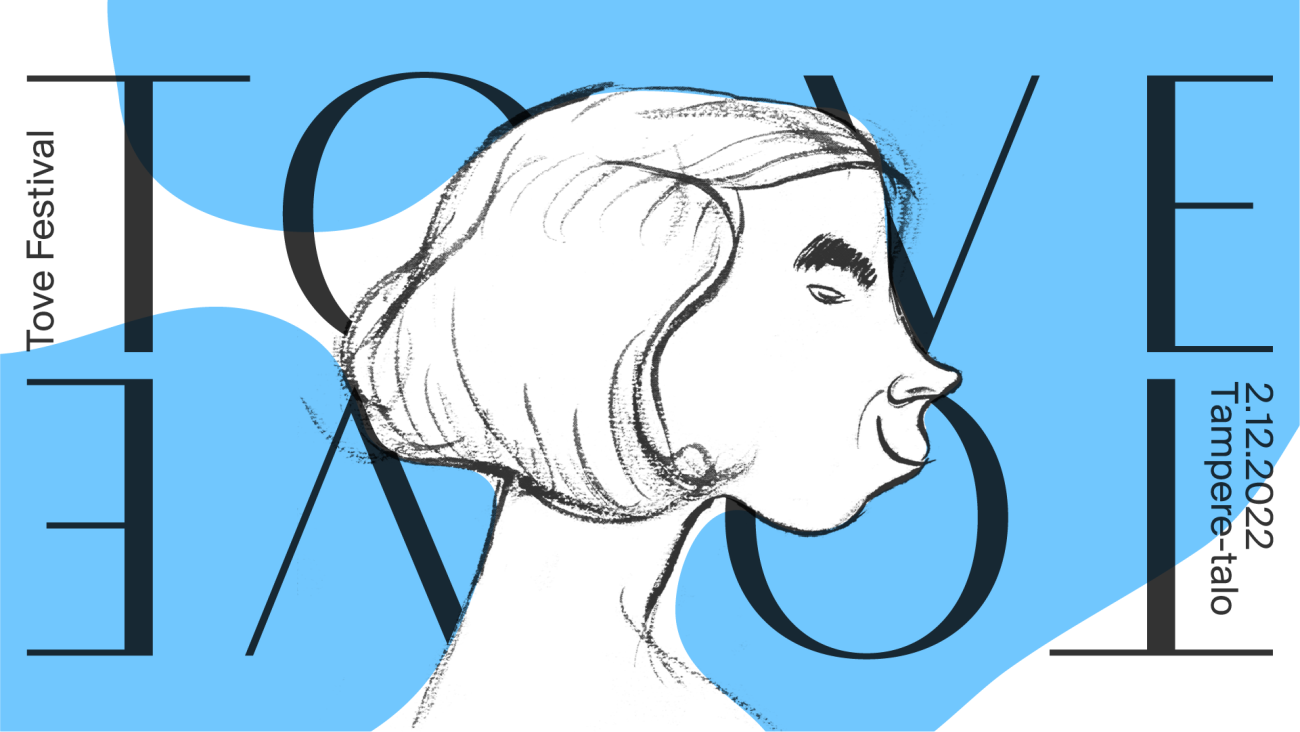 Tickets
Schedule of Tove Festival

Program in the Small Auditorium from 5 pm to 9 pm
Dinner and program at the Moomin museum from 9 pm to 12 am
Tove Festival stage program ticket 59 €
Includes festival program in the Small auditorium from 5 pm to 9 pm and an admission to the Moomin museum on the festival day during its opening hours from 9 am to 7 pm.
Tove Festival VIP ticket 94 €
Includes festival program in the Small auditorium from 5 pm to 9 pm, an admission to the Moomin museum on the festival day during its opening hours from 9 am to 7 pm and a buffet dinner and afterparty at the Moomin museum from 9 pm to 12 am.
COMBINED TICKET Tampere book festival + Tove Festival stage program ticket 64 €
About
Tove Festival, which celebrates author Tove Jansson (1914-2001) will be held for the first time in Tampere. The popular festival held earlier in Stockholm and in Helsinki will now take over the Small Auditorium at Tampere Hall on Friday the 2nd of December 2022 from 5 pm to 9 pm. After the program in the auditorium, the evening will go on with a buffet inspired by the archipelago and with an atmospheric after party at the Moomin museum until midnight.
The host of Tampere's Tove Festival is actor Christoffer Strandberg. Guests include writers, musicians and other current influencers. Joining the discussions are Johanna Sinisalo, Sean Ricks, Yacine Samb and Piki Rantanen. In addition to the panel discussions there will be music performed by Lauri Porra and Emma Klingenberg.
The discussions at the festival will be in Finnish.
Subject to change.
Production Moomin Characters and Tampere Hall
Program
Emma Klingenberg, song
Ralf Nyqvist, piano
Actor and singer Emma Klingenberg performs for the first time in Finnish, passages from her concert Tove Jansson – Visdiktaren.
The lyrics of the songs are by Tove Jansson and the Finnish translation is by Sirke Happonen. Emma is accompanied by pianist Ralf Nyqvist.
Host: Paulina Ahokas
Guests: Johanna Sinisalo and Yacine Samb
The discussion focuses on inclusivity and social sustainability and brave women working in difficult tasks. Johanna Sinisalo and Yacine Samb tell, how Tove Jansson and her life and art have influenced and inspired them in their work. Leading the discussion is Tampere Hall's CEO Paulina Ahokas.
Host: Nanette Forsström
Guests: Piki Rantanen and Sean Ricks
Millenial activist Piki Rantanen and journalist Sean Ricks discuss Tove Janssons ability to write soft mutiny and bold thoughts in an approachable way. Panelists bring up important characters, to them, from Jansson's stories and reflect what we can learn from these characters and from the author herself. Hosting the discussion is Nanette Forsström.
Lauri Porra, bass
Hanna Hohti, viola
Markus Hohti, cello
Antti Kujanpää, piano
Kasmir Uusitupa, violin
The Seasons in Moominvalley is a small concert ensemble, which combines Tove Janssons original drawings from her books and music composed by internationally known bass player and composer Lauri Porra.
This atmospheric piece performed by five top musician takes us on a journey through different seasons in worlds created by Tove Jansson.
Dinner is served on the third floor at restaurant Duuri and the after party is at the Moomin Museum, where drinks can be enjoyed and music from the era of Tove Jansson is played.
Dinner and after party from 9 pm to 12 am
The buffet dinner serves flavors from the archipelago in the spirit of Tove Jansson. Dinner will be served in the restaurant on the second floor. There will be playing music from Toves time at the after party in the Moomin museum. Restaurant Tuhto's bar is open in the atelier.
Tove-menu
Shrimps Skagen
Eggs with anchovy filling
Roast beef and horseradish
Chanterelle pie
Salad of three tomatoes
Cucumber-radish salad
Bread and foamed butter
Roasted salmon and green onion sour cream
Beans
Small potatoes
Whiskey chocolate mousse
Organic coffee and organic tea
Additional information:
Tiina Rintamäki-Lehtinen
tiina.rintamaki@tampere-talo.fi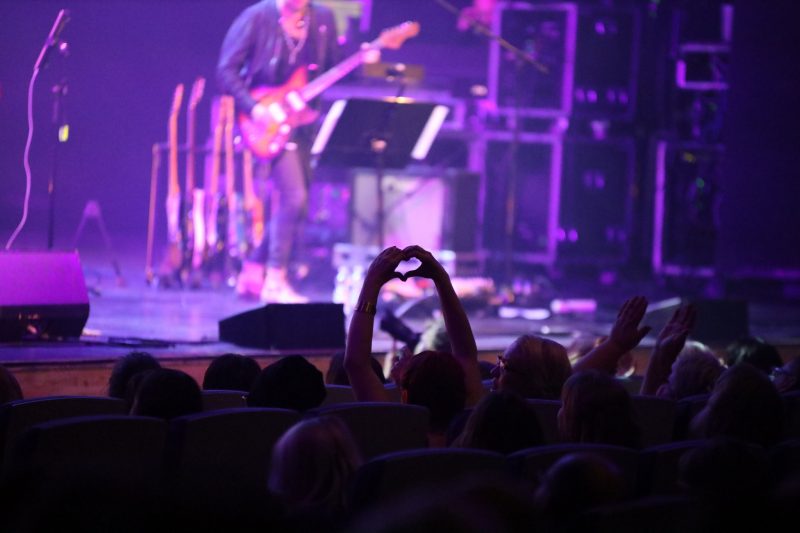 ASK FOR A GROUP OFFER
If your party includes 10 or more people you can ask for a group offer:
ryhmamyynti@tampere-talo.fi
tel. 03 243 4501 (Mon to Fri from 10 am to 4 pm)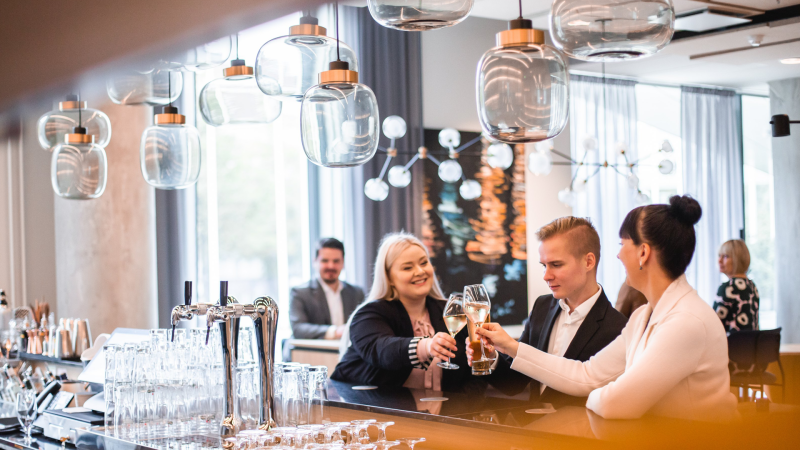 Complement your experience by staying under the same roof
The Courtyard Tampere City hotel, attached to Tampere Hall, offers the perfect experience. When you book accommodation for your visit through us, you get partner rates. The price includes breakfast and wifi. Welcome to enjoy yourself!
Photo: Laura Vanzo, Visit Tampere
Upcoming events
No posts found.