tampere hall ltd
Tampere Hall is a culture and congress centre, an event promoter and a venue operator.
Tampere Hall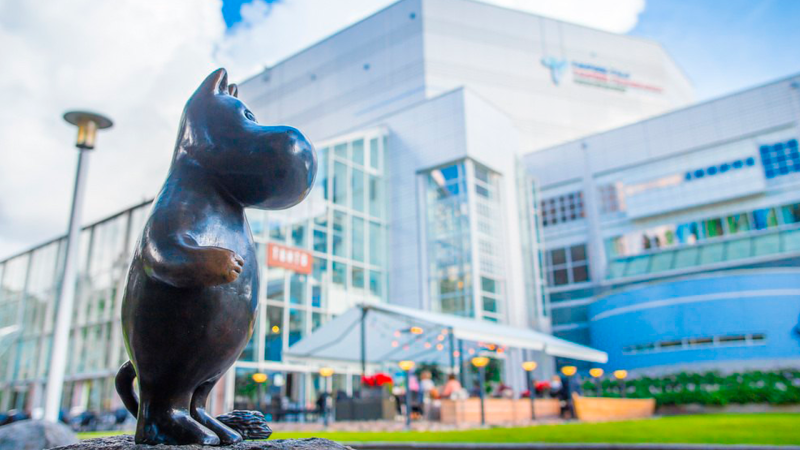 Tampere Hall is an event company and a big and bright culture and conference centre. We are situated in the heart of Tampere, the third largest city in Finland.
Our Main Auditorium accommodates up to 2.000 people, and the charming Sorsapuisto Park Hall is perfect for large exhibitions or parties. Tampere Hall turns all events from meetings to concerts into unforgettable experiences.
We have been voted as the best conference centre in Finland seven times in a row. Tampere Hall is also known for impressive acoustics and has great concerts and other cultural events all round the year.
Our visitors can enjoy delicious food and sparkling drinks at à la carte restaurant Tuhto and buy wonderful gifts at Tampere Hall Shop.
Tampere Hall is an event promoter and a venue operator. We produce concerts and events in our centre, and also all over in Finland. Our event agency, Events Tampere, produces corporate events and provides congress services in Finland.
The organization's Managing Director is Ms. Paulina Ahokas. Tampere Hall's turnover and other income is amounted to a total of EUR 14,6 million in 2019.
Tampere Hall Ltd was founded in 1987, and its only shareholder is the city of Tampere.
As being one of the largest conference and concert centres in the Nordic countries, we have 675.000 visitors per year, organize approximately 1 100 events and inject EUR 50 million into the local economy.
We also provide a home for Tampere Philharmonic Orchestra and the world's only Moomin Museum. The Courtyard by Marriott Tampere City is located next to Tampere Hall.
Our doors are open to everyone, brighten up your day with Tampere Hall!
Tampere Hall Board of Directors
Kristiina Michelsson, Chairman, Tampere Hall Board of Directors
Jukka Gustafsson, Vice Chairman
Lasse Heikkilä
Ari Miettinen
Mira Mäkelä, Staff Member
Aku-Paulus Sajakorpi
Pia Viitanen
Pauli Välimäki