Job Fair Tampere By International House Tampere
The most effective way to recruit and find work in Tampere, Finland is coming for the third time!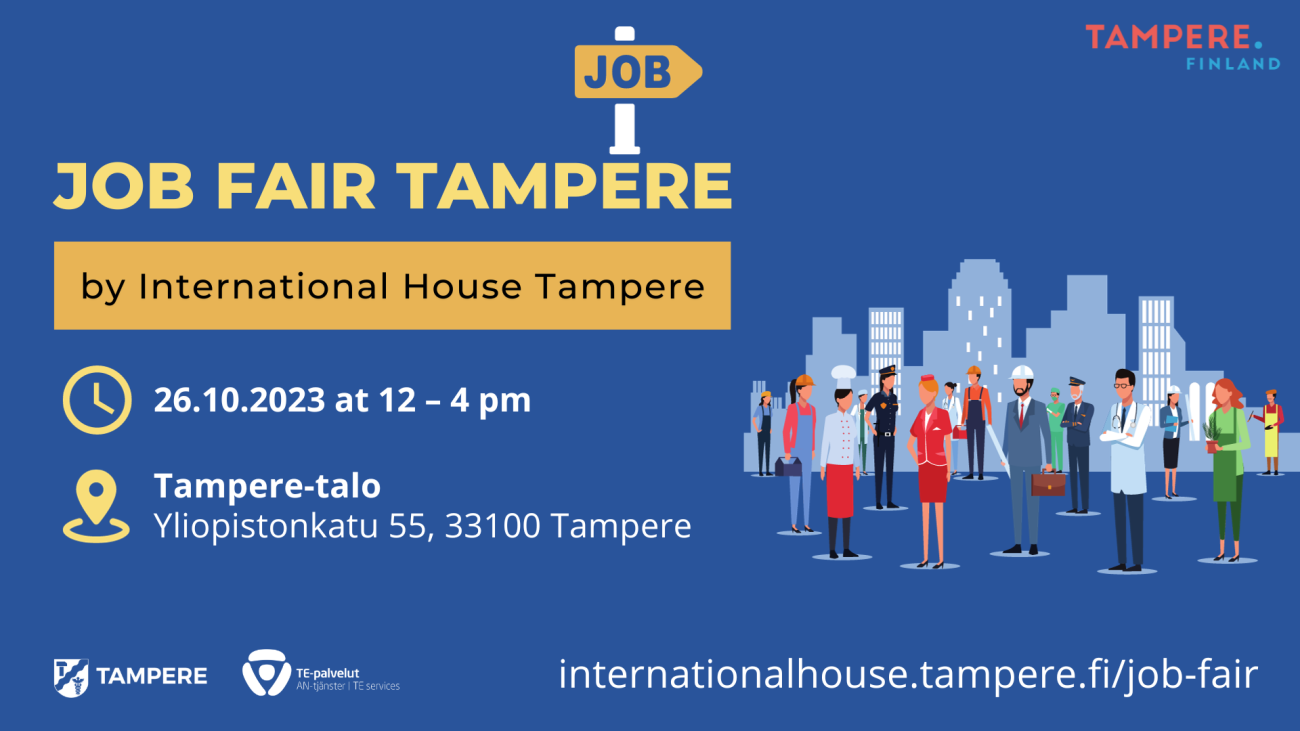 About
The most effective way to recruit and find work in Tampere, Finland is coming for the third time! This time, we are going bigger and better at Tampere-talo.
We invite employers and jobseekers to come together at the Job Fair Tampere on the 26th of October!
This event welcomes all jobseekers and companies located in the Tampere City Region (Pirkanmaa), regardless of their sector or size. It presents a great opportunity for companies to discover new, hidden, talents and for jobseekers to connect with potential employers. The event is free of charge, and its official language is English.
Details are subject to change.
The event is organised in collaboration with the City of Tampere International House, and the Pirkanmaa TE Office.
Employers
Are you a business in the Tampere region in need of new employees? Come to the Job Fair Tampere and meet the hundreds of talents at once! This event is free of charge and open to all industries and sizes.
In the Job Fair Tampere, you can advertise especially those open jobs that do not require excellent Finnish language skills, as the event language is English. Don't miss this perfect opportunity to find new, talented employees and learn about the local job market. With this event, you can reduce the time and cost of recruiting.
Register for the Job Fair Tampere today! We have a limited number of spots available for employers. Once you register for the event, we will promote your company and job openings to attract suitable candidates.
Jobseeker
If you are seeking a place to show your skills and connect with company representatives, Job Fair Tampere is the place for you! Come and join the event where you can meet and connect with employers, jobseekers and different support services.
Find new job opportunities and get noticed by potential employers in the Tampere region who are looking to recruit new talents! Don't miss out on this opportunity to be a part of a vibrant and dynamic job fair event. This is your chance to meet and connect with like-minded professionals and to expand your opportunities and network.
Make sure to come prepared to impress your future employer!
Take a look at the list of companies that are participating below. To access their website and job openings, simply click on their name. We will update more participating companies as soon as they register.
Get the most out of the event
– Before the event, update and enhance your CV. Apply for jobs in advance! While you may bring a few copies of your CV, most companies prefer that you apply for their open positions online beforehand.
– Prepare to meet the recruiters and be interviewed.
– Get to know the employers by visiting their stand at the event.
– Practice pitching yourself personally to employers for the jobs you have or will apply for.
– Visit our partners' booths at the event for information on education, employment, and support services.
– NOTE! If you registered for the Job Search Workshop, please take your laptop with you so you can improve your CV in the workshop.
Support Services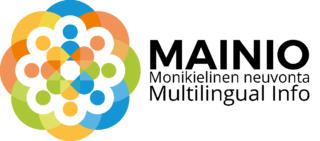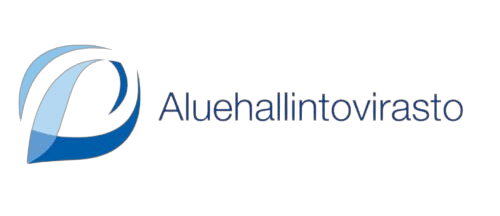 Upcoming events
TEATIME DANCE
The Teatime Dance, treats visitors with a free dance event, high-quality live music and tea served in a cosy atmosphere.