corporate celebrations
Tampere Hall offers premises and services worthy of your party, whether it's a small award ceremony or the whole corporate's summer ball. The party atmosphere of the guests is guaranteed when the invitation card says Tampere Hall!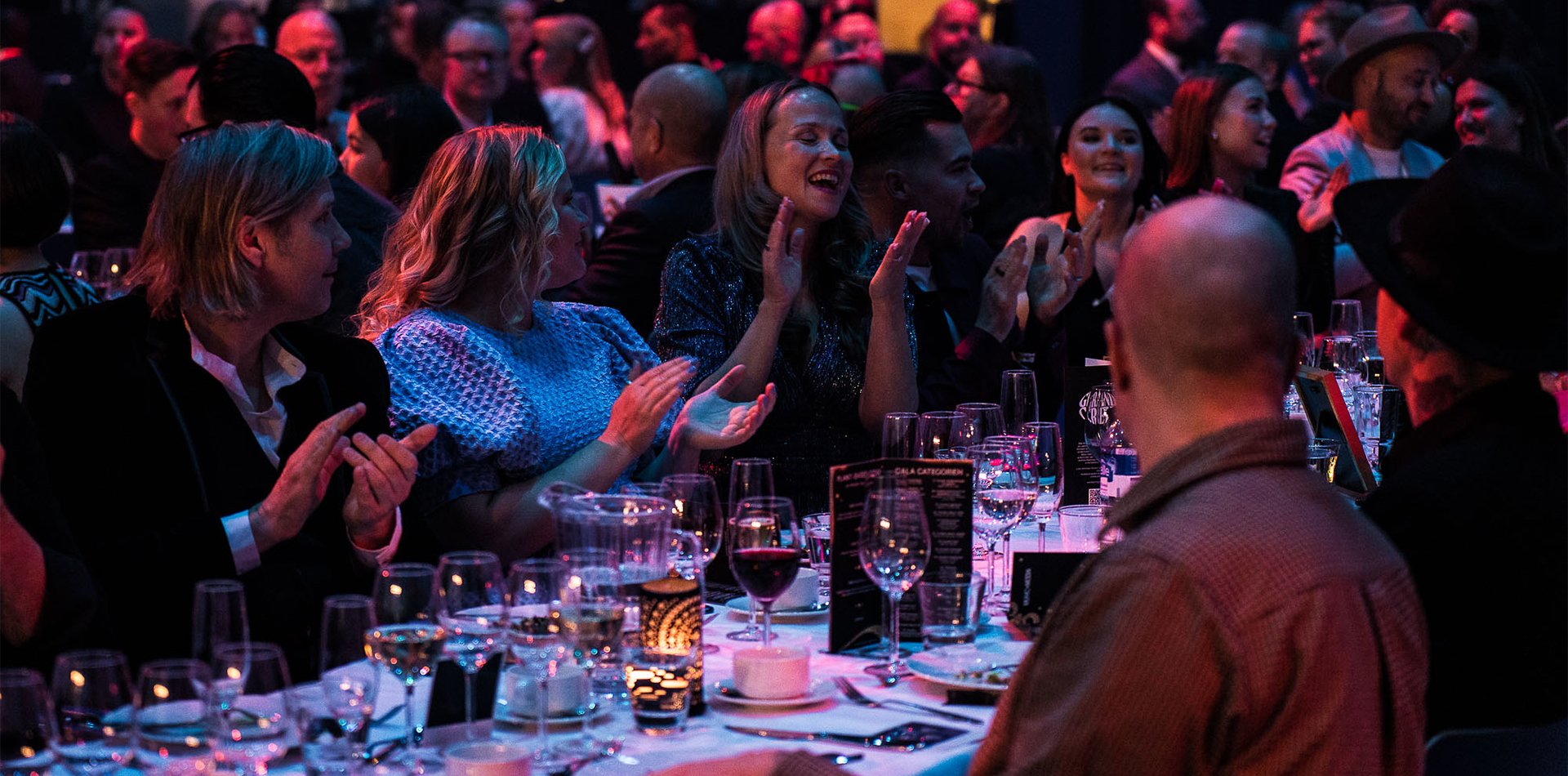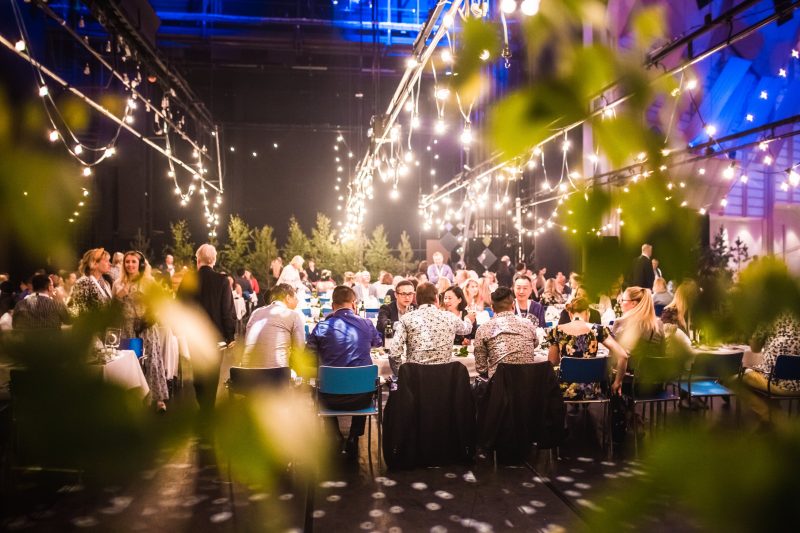 Facilities for every celebration
The premises of the Tampere Hall enchant even the most demanding revellers. Maestro charms with its wall-length landscape window to Sorsapuisto Park, and dinner on the stage of the Main Auditorium is an unforgettable experience. The combination of Duetto spaces conveniently flexes according to the number of participants in your event, and Park Hall caters for all occasions, from cocktail parties to gala dinners.
Also remember the gem of Hämeenkatu, Tuulensuu Palace, whose beautiful premises do not need any decorations!
Catering
What will be served at your party, bubbles and caviar, or maybe milk and local speciality – black sausage? Tampere Hall´s restaurant services produce the catering for your event with creative quality and solid professionalism, topped off with the relaxed and friendly service. Tell us what you're celebrating and who you're inviting, and we'll design a menu that your guests will remember!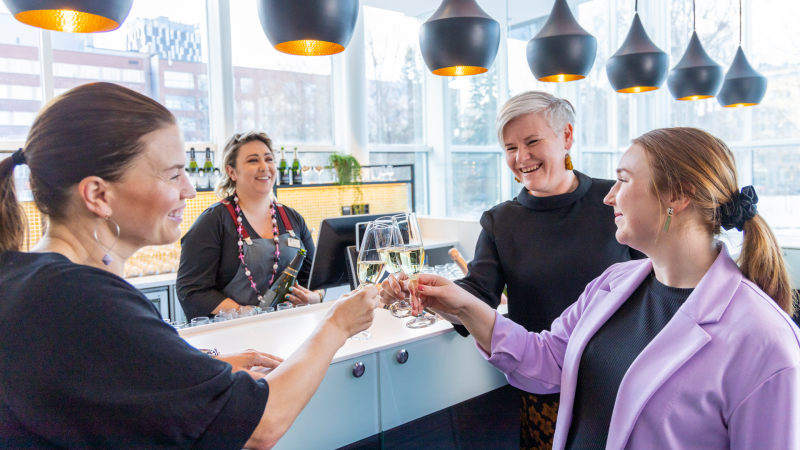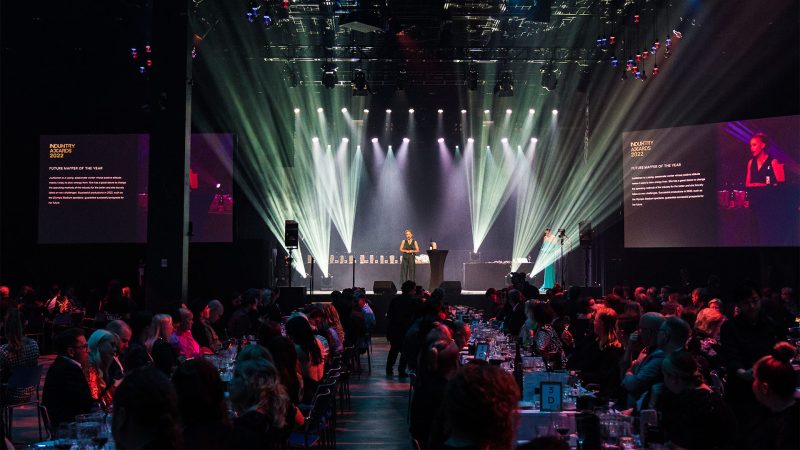 Tecnical solutions
Stylish mood lighting makes the party. A color scheme matched to your company's brand colors or the theme of your event, spiced up with moving pattern lights and other effects is a cost-effective and sustainable choice. The high-quality implementation is completed by refined sound reproduction and live screening, which guarantees good visibility all the way to the last row of seats.
Tampere Hall's technical partner is Aku´s Factory, which offers both basic services and the most up-to-date technical innovations for your event.
Concept lost?
Tampere Hall's own event agency Events Tampere helps when the concept is lost or you are too busy to handle all the details. From Events Tampere, you can get the whole implementation on a turnkey basis if you want, but you can also order just the missing pieces. Easy your life with Tampere Events!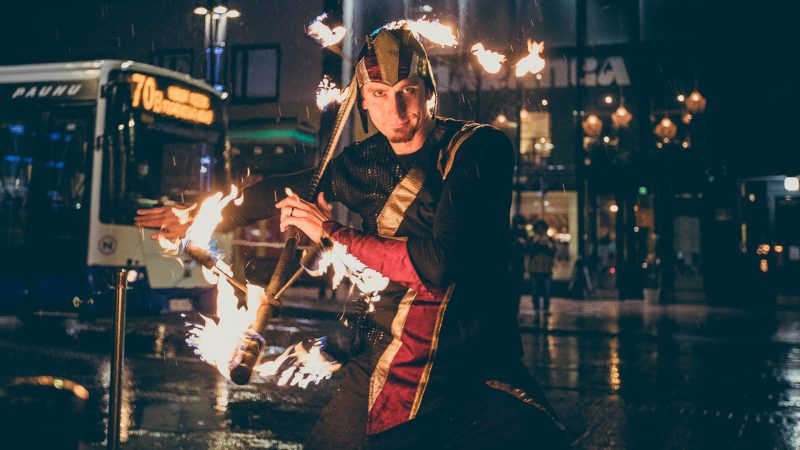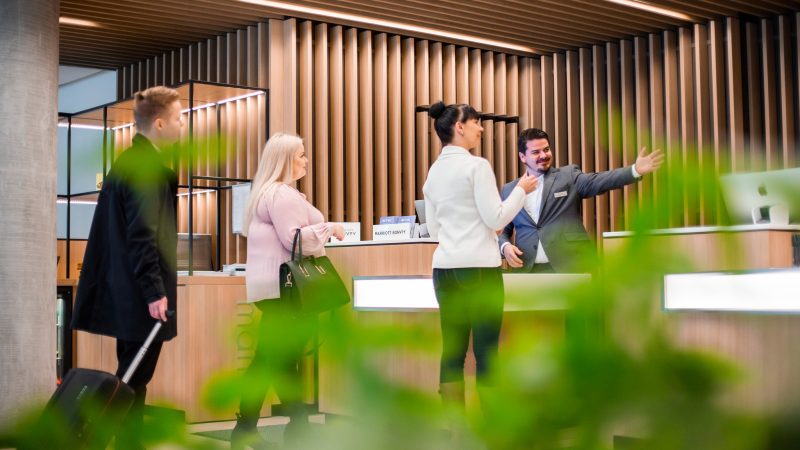 Accommodation
Your guests don't have to worry about outerwear or a change of shoes, for also the accommodation can be arranged under the roof of the Tampere Hall. Opened in January 2020, the Courtyard by Marriott Tampere City hotel offers comfortable rooms and easy access, as there is covered hallway from the hotel's main lobby to the main lobby of the Tampere Hall.
Attractive partner prices offer a solution for group bookings as well as self-service bookings for your guests. When filling out the offer request form, you can conveniently request an offer for accommodation as well.