Food & Drink
Enjoy good food and drink at Tampere Hall!
Restaurant services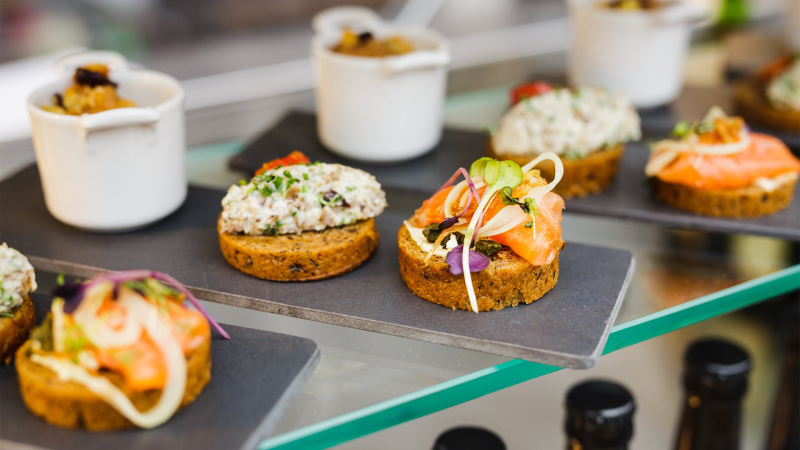 Enjoy tasty Tampere Hall!
Visitors to Tampere Hall can enjoy à la carte dining in Restaurant Tuhto. Restaurant Tuhto has regular opening hours and provides a comfortable setting for meeting with friends for lunch or a whole evening.
Concert-goers can enjoy snacks during the interval in our foyers by requesting catering beforehand through our website.
Tampere Hall offers several opportunities for conference participants or party guests to enjoy good food. Whether it is a cocktail party for 20 people or a dinner for 2 500, we have the right setting for all purposes.
Tampere Hall's catering is provided by NoHo Partners.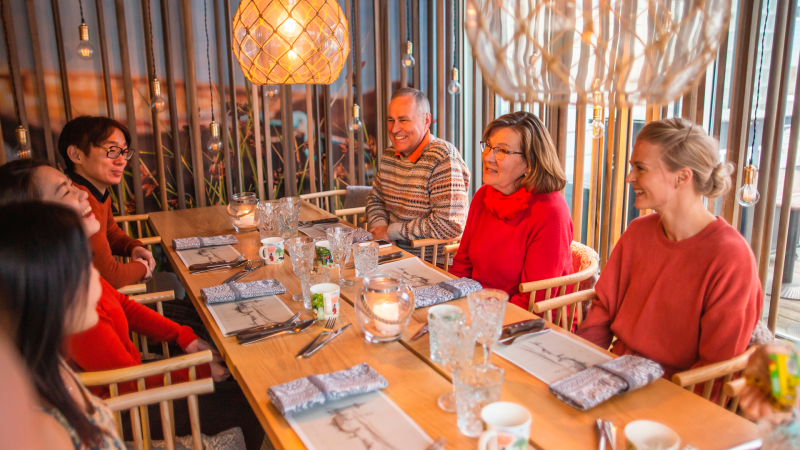 Restaurant Tuhto
Tuhto is a delightful meeting place for the townspeople and visitors of Tampere Hall. You can stop for a coffee during your visit to the Moomin Museum, enjoy the daily changing lunch menu or sit down to dinner for longer. Tuhto is also an excellent meeting place for afterworkers!
Photo Laura Vanzo, Visit Tampere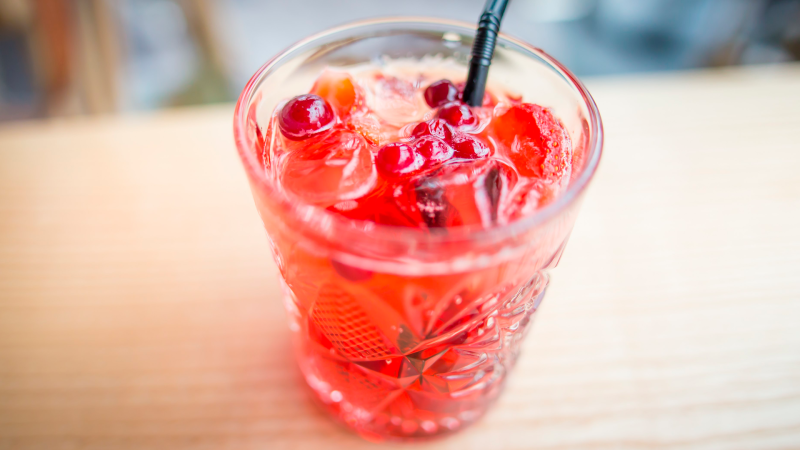 Haru Bar
Haru Bar, which is connected to the main lobby of the Tampere building, offers a comfortable space for your company or group's own event. Book Haru Bar and catering from our sales service.
Sales
+3583 243 4800
meetings@tampere-talo.fi

Photo Laura Vanzo, Visit Tampere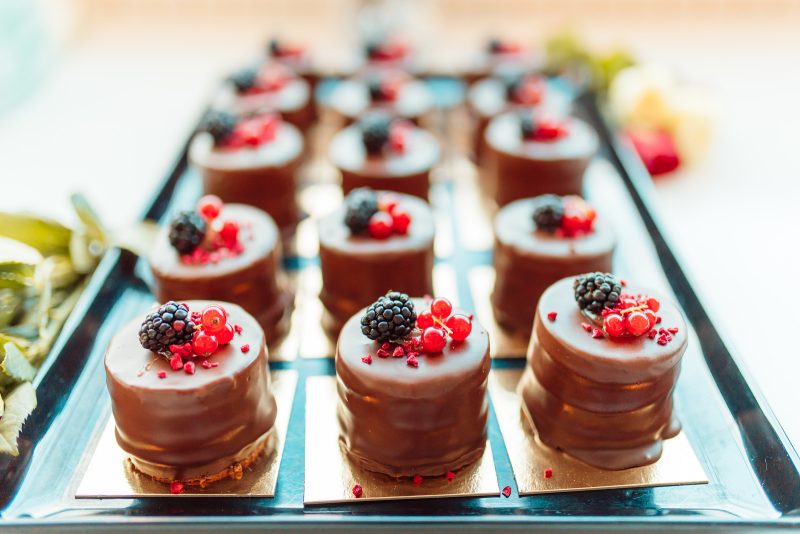 Refreshments
Tampere Hall's restaurants have plenty of delectable options before the concerts and during the interval.
The concert experience at the Tampere Hall is crowned by for example, a glass of sparkling wine. The restaurants also offer for example savory tapas and toast skagen or sweet treats such as sacher cake and fancy cakes. Special diets are also widely taken into account in all our concert catering. Before your visit you can order online or by phone tasty meals before the concert or during the interval.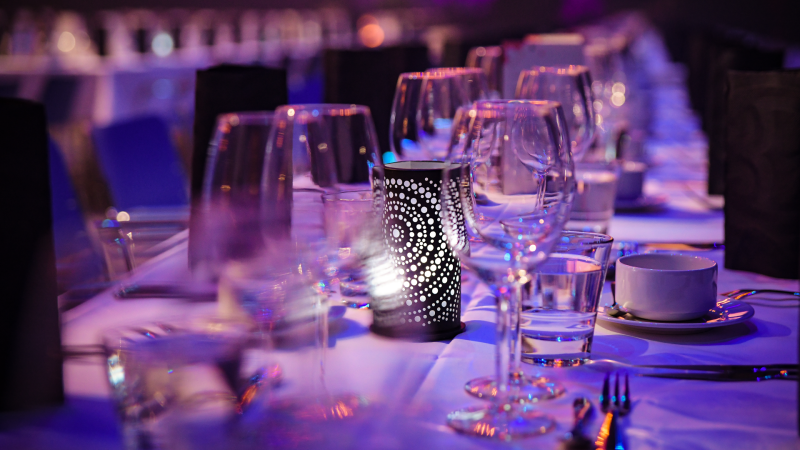 For Companies and Groups
Tasty catering for meetings and corporate parties at Tampere Hall is easy and straightforward.
Whether it's a more casual evening party or a gala with a dresscode, we want to memorable events in a wonderful setting that can be tailored to suit your needs. Dining is an important part of a successful evening, and together with our chef Juhana Paturi, our kitchen team has created high-quality options, from buffet dinners to seated dinners and cocktail parties.
With us, you will always feel welcome: a lively house, happy people, quality food and a tasty drink will surely remain in your mind. Welcome to the house of pleasures!
Moomin Groups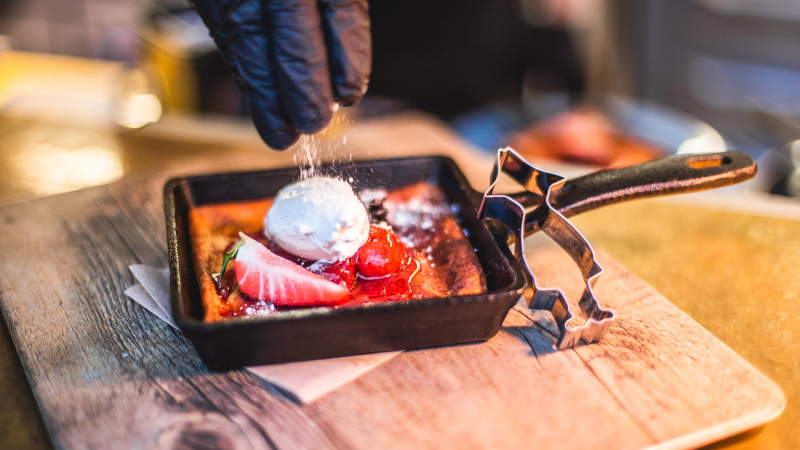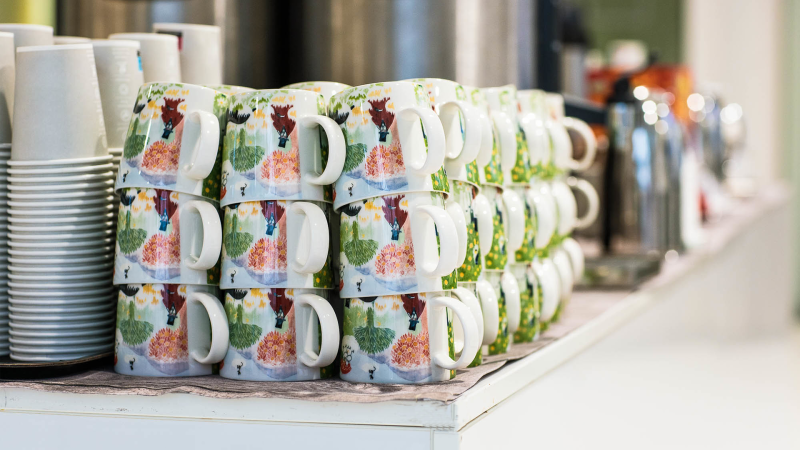 Food Options for Moomin Groups
Our options for groups are listed below.
Moomin Museum and Dining
Visit to the world's only Moomin Museum
Buffet lunch or à la carte dining at Tampere Hall's restaurant
Visit to Moomin Museum's Reading Room of multilingual books
Viktor Jansson's statues at the nearby Sorsapuisto Park
Visit to souvenir shop
Price of buffet lunch 22 € / person at Tampere Hall (min. 20 persons) including the museum ticket.
Price of à la carte dining 38 € / person at Tampere Hall (min. 20 persons) including the museum ticket.

Restaurant Tuhto's Moomin Menu
Creamy salmon soup (L,G) & assorted breads (L)
***
Beef tenderloin steak with spruce tip sauce, wild mushroom pie with oven-roasted vegetables (L)
***
Quark pancakes with cognac-laced strawberry jam and whipped cream (L)
Price 51 € / person including the museum ticket

Contact information
Saara Nurmi
Sales project manager
+35850 307 3606
sales@tampere-talo.fi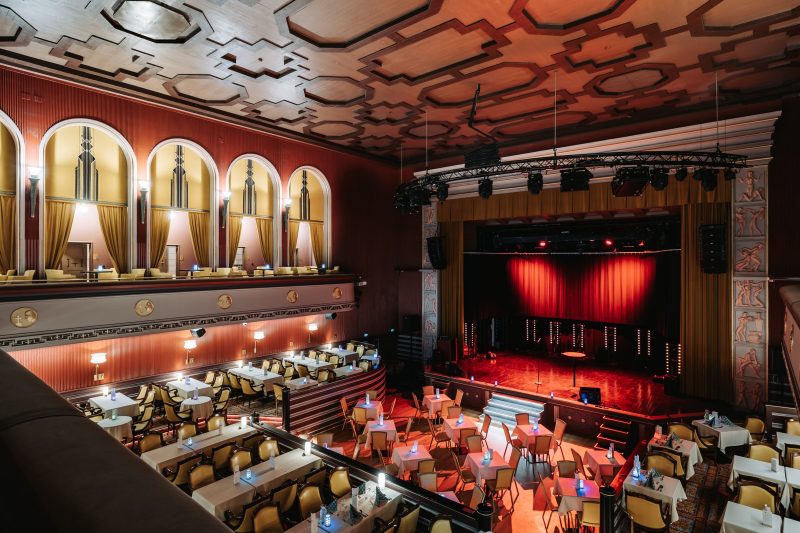 Tuulensuu Palace
Tampere Hall and event management agency Events Tampere organise events at the historical Tuulensuu Palace, located on Tampere's bustling main street Hämeenkatu.

The glorious event restaurant, which dates back to the soaring 1920's, represents one of Finland's finest Art Deco buildings and was once chosen as the most beautiful theatre space in the Nordic countries.