New music industry stars to be added to the Tampere Walk of Fame
On 29 September 2023, the names of Vesa-Matti Loiri, HIM, Kikka, Antti Tuisku, Santtu-Matias Rouvali, Maija Vilkkumaa and Anna-Mari Kähärä will be immortalised on Finland's first international Walk of Fame for music in Tampere.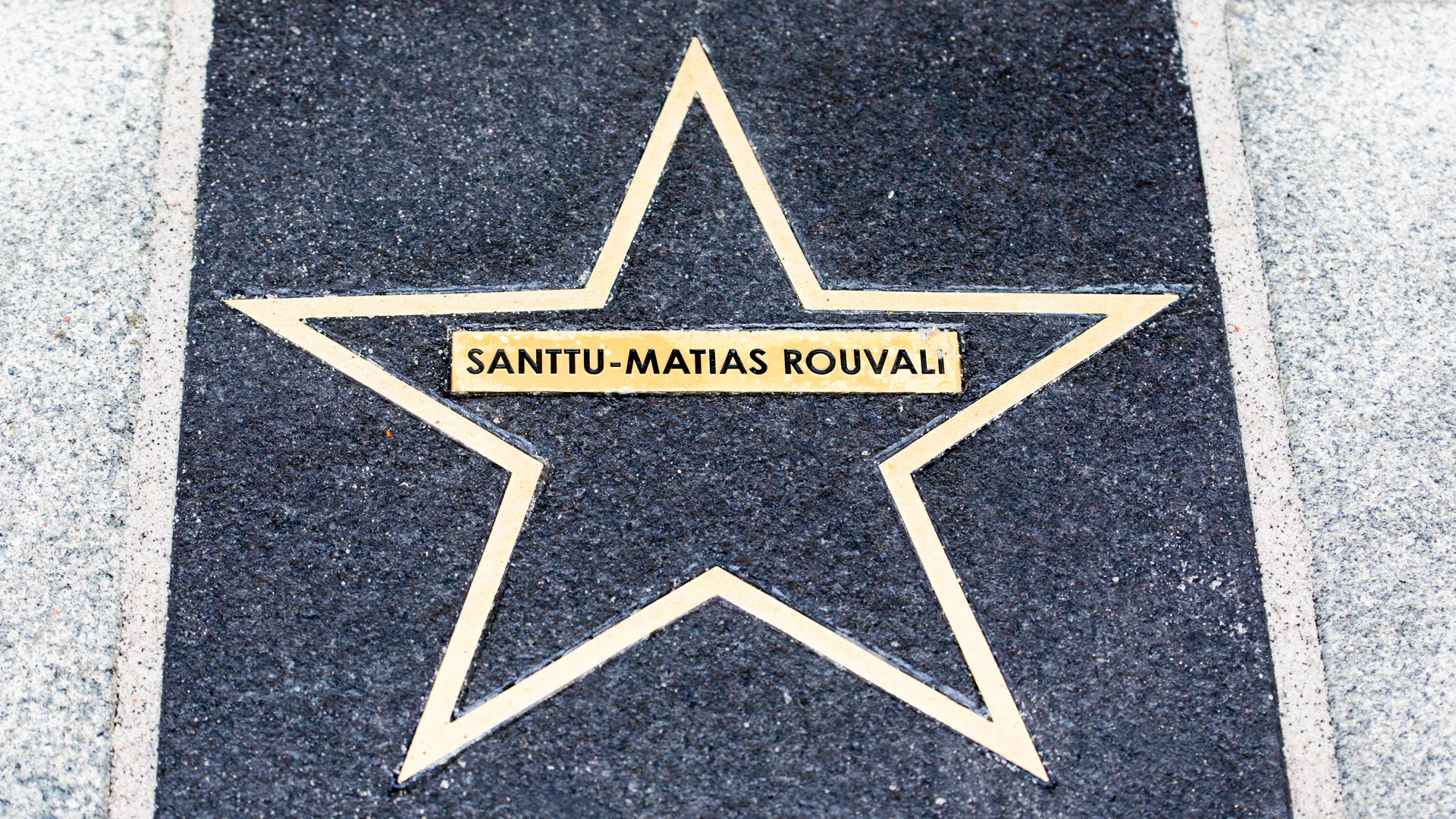 Each year, new stars are added to the Tampere Walk of Fame established in 2019, and the recipients are decided based on proposals received from the public. The street celebrates and pays respect to key players in the Finnish and international music industry at the birthplaces of Manserock in Tampere. The Walk of Fame is located on Åkerlundinkatu street in the Tulli area.
"The new stars represent a wide range of different genres and Tampere as a music city. We didn't want to choose them just based on size or popularity, but we also wanted to encourage and thank those who are still actively making, performing or producing music," says Deputy Mayor Matti Helimo, Chair of the Culture and Leisure Committee of the City of Tampere.
The selection of stars takes into account genders, geographical factors, age and other diversity factors. The recipients represent music on a national level but also acknowledge the heritage of Tampere.
Vesa-Matti "Vesku" Loiri was a versatile Finnish artist, musician and actor. As a singer, Loiri gained popularity especially as an interpreter of songs composed to Eino Leino's poems. He also recorded Finnish schlagers and published the Lappi trilogy in 2006–2008, which consists of acoustic arrangements of old Finnish pop and rock pieces. Loiri passed away in August 2022.
The five-member love metal group HIM is one of Finland's most internationally successful bands. Their album Dark Light (2005) was the first Finnish album to achieve gold status in the United States. The band released eight studio albums in total. A successful international career of 26 years ended in 2017 with a farewell tour in 14 countries. Ville Valo, the front man of the group, has continued his career as an international solo artist.
Santtu-Matias Rouvali is one of the most well-known and sought-after Finnish conductors of our time. He started his orchestral conducting studies at the Sibelius Academy in Helsinki in 2007. His conductor career was triggered in September 2009, when he led the Radio Symphony Orchestra concert on short notice. Since then, Rouvali has led several important Finnish and international orchestras alongside RSO. In autumn 2011, Rouvali was appointed Artist in Association with the Tapiola Sinfonietta. In autumn 2013, he took over as Chief Conductor and Artistic Director of the Tampere Philharmonic. He stepped down as Chief Conductor in spring 2023 when he completed his ten-year term. Rouvali has also served as Chief Conductor of the London Philharmonic and Gothenburg Symphony orchestras and performed as visiting conductor in Berlin and numerous other top international orchestras.
Kirsi Sirén, better known by her stage name Kikka, was a singer and a pioneering role model for many female musicians, who drove the masses wild. She was the best-selling female artist of her time whose career and courage the Finnish cultural scene has only later understood. Kikka's first three albums, Mä haluun viihdyttää (1989), Kiihkeät tuulet (1990) and Kikka 3 (1991), all sold platinum. Kikka passed away in 2005 at a young age of 41. In October 2022, the film Kikka!, directed by Anna Paavilainen, was released.
Antti Tuisku, known as the king of Finnish pop and an ambitious visionary, released his first album in 2004. In total, he has made 13 studio albums. His songs have been streamed more than 250 million times, and his albums have sold almost half a million copies. Antti Tuisku has also won seven Emma Awards, which are presented annually for achievements in the field of popular music. In September 2022, his concert at the Helsinki Olympic Stadium brought together more than 70,000 people. Tuisku performed his last gig in summer 2023.
Maija Vilkkumaa is one of Finland's most loved songwriters and performers. In the 1990s, female singer-songwriters who performed solo were almost unheard of, yet Maija Vilkkumaa became a superstar and a pioneering artist. Vilkkumaa has received the Juha Vainio Award for her accomplishments as a lyricist, the Teosto Award for innovative compositions and numerous Emma Awards. Her hit songs span four different decades. Vilkkumaa celebrates her 50th anniversary with a sold-out Helsinki Ice Hall in November 2023.
Anna-Mari Kähärä is a unique and versatile artist. In addition to vocal music, the poetry-inspired composer is well-known for choir music, which is also performed internationally. She is also heavily involved in theatre and film music. Kähärä has a deep connection with jazz, but you can hear the echoes of classic and folk music as well as social themes in her compositions. She has worked as a producer on several recordings and as a singer and musician in many groups, including Anna-Mari Kähärä Orchestra and How Many Sisters. She has been honoured with the Finland Award by the Ministry of Education and Culture for her achievements in the field of arts and culture, an Emma Award and Jazz Federation's Georgie award as the first woman ever.
The stars are selected annually based on public proposals. The board of Suomen Musiikki & Media-Tapahtumat S.M.M. Ltd make a nomination for the stars based on the proposals. The final decision is made by the City of Tampere's Cultural and Leisure Committee. In addition, every two years, a star is added to the street for two Tampere Music Award winners. The winners are awarded annually at the Music x Media event. In 2023, the winner was Paul Spraggon. He will share his star with Pete Townshend, the winner of 2022.
The Walk of Fame concept is maintained in cooperation by the City of Tampere, Tampere Hall Ltd and Suomen Musiikki & Media-Tapahtumat S.M.M. Ltd.