Maestro
The full-length landscape window brings the nature of Sorsapuisto Park directly into this multipurpose facility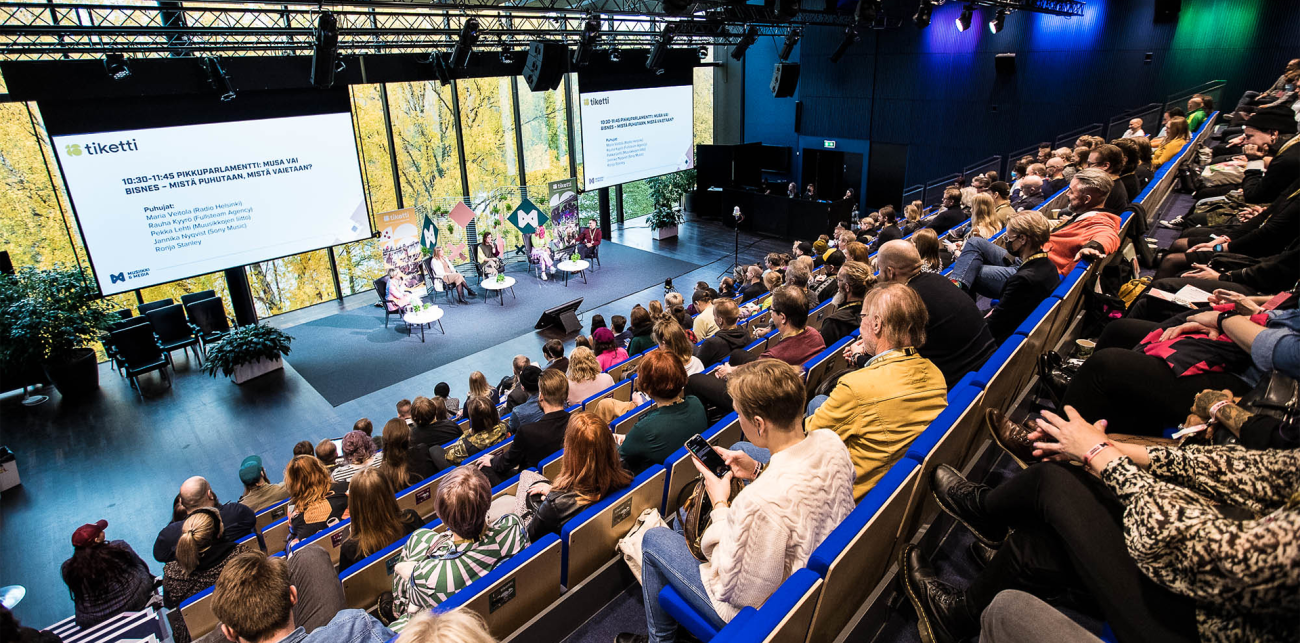 Maestro works for many occasions! The crown of the space is a full-width and almost nine-meter-high landscape window in the direction of Sorsapuisto Park and Pond.
Maestro auditorium has 235 seats. If necessary, the number of seats can be increased to 260 by adding a row of loose chairs. Telescopic auditorium set up can be moved aside, whereby the space can be furnished, for example, as a dinner space for round tables, or as a yoga hall.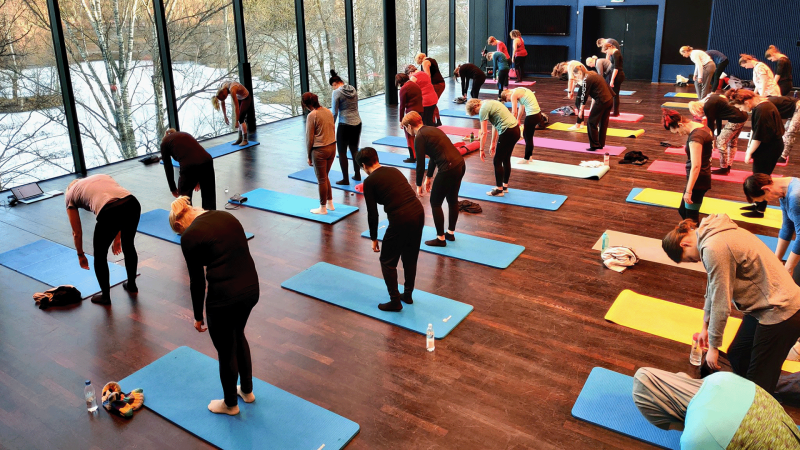 More pictures of different implementations in our image bank!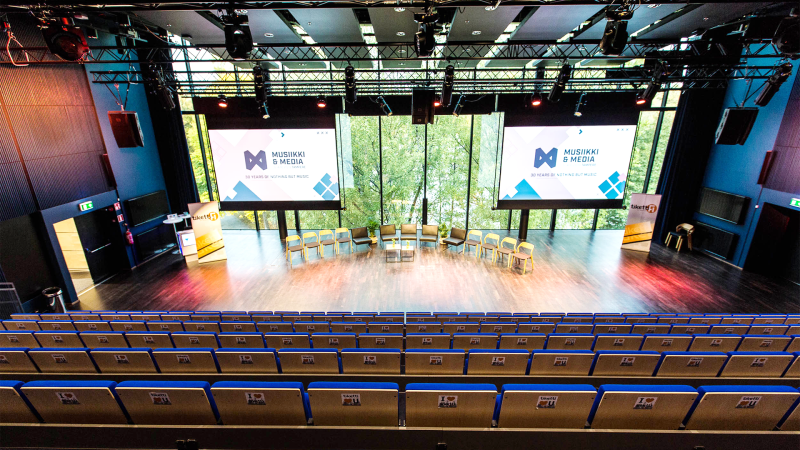 Maestro is ideal for both conference and cultural events, cocktail parties and stylish dinners. Maestro can serve as a cinema, and the space works great as a theater stage. The space can be darkened with dark velvet curtains, for example for dance and music performances.
Maestro has high-quality presentation technology, versatile suspension options and a state-of-the-art sound and lighting system.
The space is equipped with an induction loop.
SPEAKER WITH DIGITAL FRONT PANEL FOR CUSTOMER'S OWN MATERIAL, EX. LOGO OR EVENT´s visual identity
FIXED MICROPHONE IN SPEAKER
COMPUTER WITH wirED INTERNET CONNECTION
SLIDE CHANGER / LASER PointER
chair panel TABLE FOR 2-4 PEOPLE, FIXED MICROPHONES
2 x Full HD Data Projector and 2 x White Screen, both showing the same view
FREE WIRELESS NETWORK AVAILABLE IN ALL PREMISES OF TAMPERE HALL EXCEPT THE main AUDITORIUM