Restaurant Majakka
Restaurant Majakka is at the heart of the events! Majakka serves meeting, concert and event guests in a bright and comfortable style.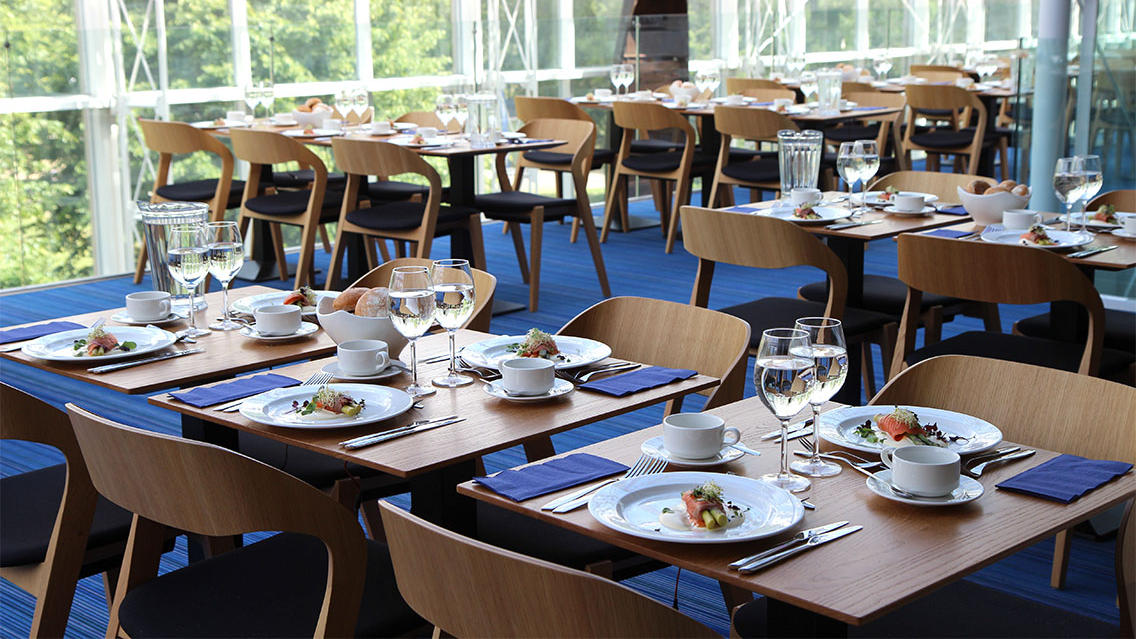 Restaurant Majakka is located on the second floor of the Tampere Hall, above the restaurant Tuhto. You could almost say that Majakka is one big window, as the nature of Sorsapuisto Park comes really close here, and the landscape is impressive regardless of the season!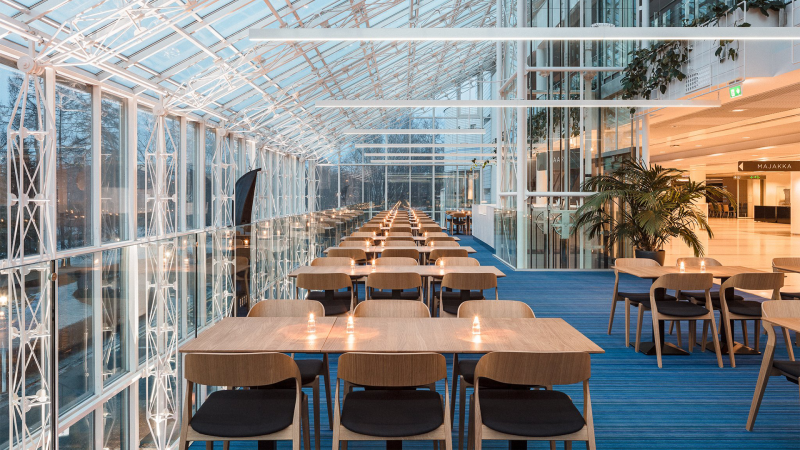 The restaurant has 104 seats. Additional seats can be covered in the adjoining restaurant Fuuga and in the foyer of the Main Auditorium, which connects the facilities, giving 500 seats for a seated dinner. The cocktail party on the whole of the 2nd floor can cover up to 1,200 people!