Riffi
Riffi is an excellent meeting and training space for a smaller group in the armpits of the Duetto facilities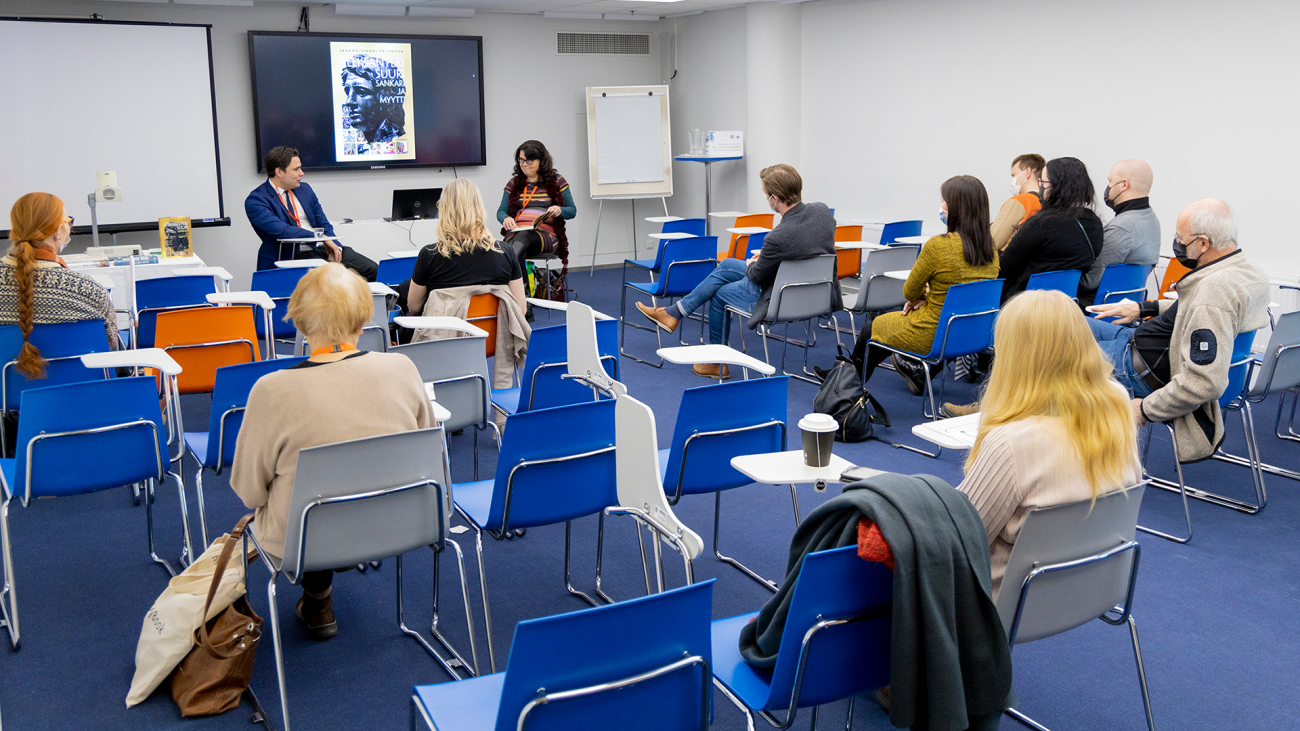 One of the smaller meeting rooms in Tampere Hall is the cozy Riffi, which is ideal for meetings and trainings for 30–50 people. Riffi is located in the armpits of the larger Duetto spaces, and is therefore ideal for parallel programs or group work. Riffi also serves well as organizer's background space or the performer's preparation and dressing space.
The room has sound, lighting and image technology controlled by a wireless control system, as well as a 90-inch screen as a projection surface.
Nearby you will find Riffi Lounge with its living furniture. Lounge area offers good space for, for example, catering, bilateral discussions and teleworking.
Speaker's table and chair
Computer with wired internet and speakers
90″ screen
Flipchart and markers
A few rocking chairs at the back of the space
50 seats in the theatre style, a small, side-folding writing pad in the chairs.
Other forms of furniture are also possible
freE WIRELESS NETWORK AVAILABLE IN ALL PREMISES OF TAMPERE HALL EXCEPT THE main AUDITORIUM