Small Auditorium
The Small Auditorium is a popular meeting and concert hall on the second floor of Tampere Hall. The facility hosts meetings and congresses, a wide range of classical and pop music concerts, and musical theater performances.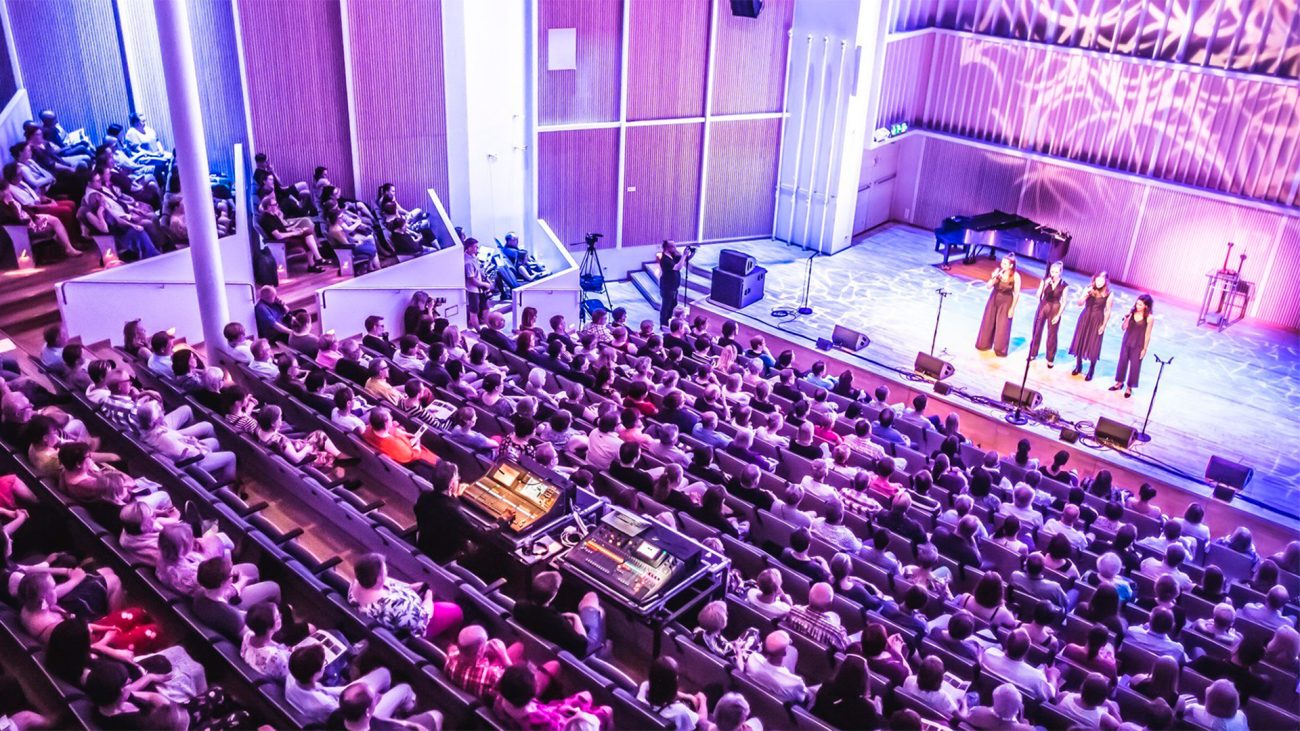 The Small Auditorium provides excellent acoustics and pleasant architecture. The facility is ideal for meetings, congresses and concerts of classical and pop music.
The space has up-to-date sound and projection technology. The lighting technology was renewed a few years ago, and allows for different color worlds and even spectacular mood lighting. There are also fixed interpreting booths.
Outside the Small Auditorium there is a small foyer that allows for various side events. The foyer works well as an exhibition space for the seminar, and more exhibition space can be found in the adjacent Park Foyer 2. Near the Small Auditorium you will find several smaller meeting rooms for parallel lecture rooms or for the use of master classes at a music festival.
More pictures of different implementations in our image bank!
SPEAKER WITH DIGITAL FRONT PANEL FOR CUSTOMER'S OWN MATERIAL, EX. LOGO OR EVENT design
FIXED MICROPHONE IN SPEAKER
COMPUTER WITH FIXED INTERNET CONNECTION
SLIDE CHANGER / LASER PointER
chair panel TABLE FOR 2-4 PEOPLE, FIXED MICROPHONES
FULL HD DATA PROJECTOR AND WHITE SCREEN
FIXED AUDITORIAL FORMAT
freE WIRELESS NETWORK AVAILABLE IN ALL PREMISES OF TAMPERE HALL EXCEPT THE main AUDITORIUM
ARE YOU BUYING A TICKET OR COMING TO A CONCERT? WANT TO CHECK YOUR SEATING LOCATION in the small auditorium?
Open the seating map, AND ZOOM THE VIEW TO CHECK THE NUMBERING!