Aaria
Aaria is a bright and comfortable meeting room located on the 2nd floor of the Tampere Hall. Aaria's location near the Main Auditorium makes it a great place for group concert caterings as well!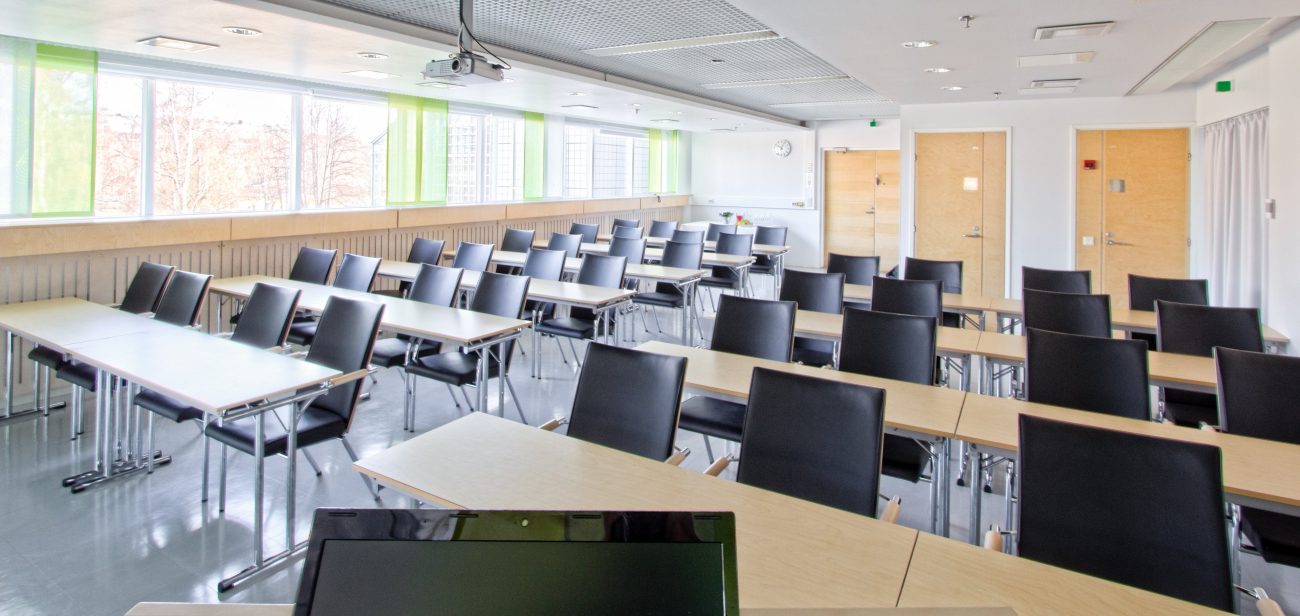 Aaria is located on the second floor of the Tampere Hall above the main entrance. The windows of the space offer a picturesque view of the adjacent Sorsapuisto Park.

Aaria is ideal for small meetings and trainings, and the basic furniture of the space is the 40-person classroom set up. Outside the space, in the foyer of the Main Auditorium, it is easy to place a few partner stands or other side programs.

Aaria also serves well for dining and concert group catering, for which purpose the location of the space near the entrance to the Main Auditorium is perfect!
SPEAKER WITH DIGITAL FRONT PANEL FOR CUSTOMER'S OWN MATERIAL, EX. LOGO OR EVENT´S VISUAL IDENTITY
Computer with wired internet and speakers
SLIDE CHANGER / LASER POINTER
FULL HD DATA PROJECTOR
WHITE SCREEN
Flipchart and markers
40 seats in classroom set up
FREE WIRELESS NETWORK AVAILABLE IN ALL PREMISES OF TAMPERE Hall EXCEPT THE main auditorium