Duetto 2
Duetto 2 works for meetings, parties, exhibitions and cocktails. Duetto 2 can be seamlessly combined with the identical Duetto 1, doubling the available squares.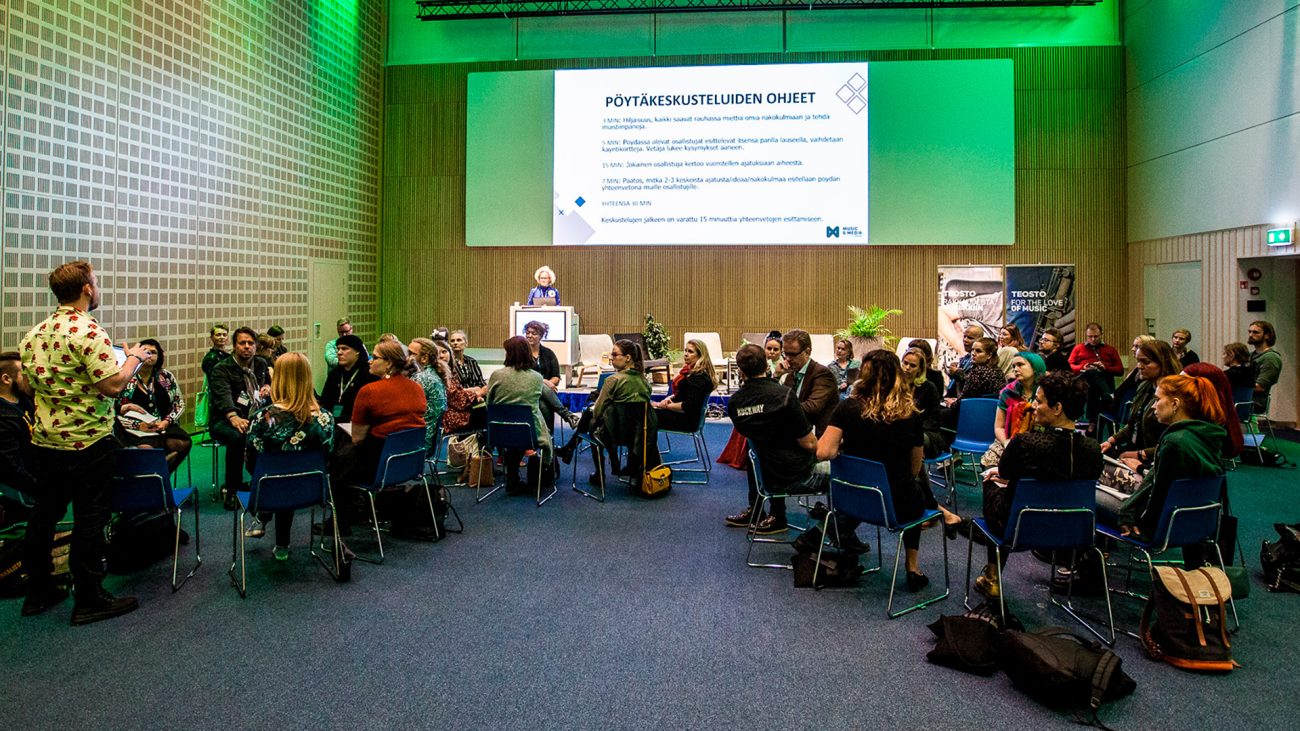 "Identical twins", the actual multi-purpose facilities Duetto 1 and 2 are located on the 2.5th floor of the building. Duetto 1 and 2 can be used together or separately, as there is a modern, exceptionally good sound-insulating transfer wall between them.
The premises are equipped with high-quality sound, lighting and visual technology. Duets come standard with a Full-HD projector, and the room's wide screen allows for two parallel views when two projectors are deployed. The lighting can be adjusted according to the customer's own color wishes.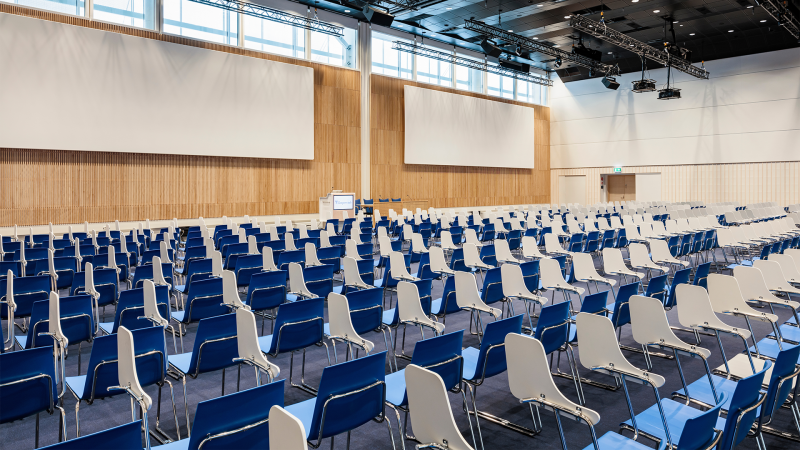 For conference use, the Duetto 2 space can accommodate 180 people in rows of chairs. Chairs have a small, foldable writing pad. Combined with the neighboring Duetto 2, the facility can fit up to 380 people. Duetto spaces allow for a variety of furniture designs depending on the intended use, and when emptied of furniture, this high space also provides a functional setting for various trade fairs and exhibitions. When furnished with long tables covered with white table cloths and added with mood lighting, the space attracts even the most demanding parties.
More pictures of different implementations in our image bank!
SPEAKER WITH DIGITAL FRONT PANEL FOR CUSTOMER'S OWN MATERIAL, EX. LOGO OR EVENT´s visual identity
FIXED MICROPHONE IN SPEAKER
COMPUTER WITH wirED INTERNET CONNECTION
SLIDE CHANGER / LASER pointer
chair panel TABLE FOR 2-4 PEOPLE, FIXED MICROPHONES
FULL HD DATA PROJECTOR
white SCREEN
FURNISHED theatre style max. 180 seats, CHAIRS WITH SMALL SIDE-FOLDING WRITING TRAY
SPACE CAN also BE FURNISHED IN ANOTHER FORM
FREE WIRELESS NETWORK AVAILABLE IN ALL PREMISES OF TAMPERE HALL EXCEPT THE main AUDITORIUM
WHEN duetto 2 IS CONNECTED TO AN ADJACENT DUETTO 1, THERE ARE TWO PROJECTORS AND TWO white SCREENS showing THE SAME VIEW.
square footage 470 m2
theatre style seating 380 people
class room set up 250 people
dinner 360 people
cocktails 400 people
The total capacity is affected by other furniture in the space, such as the STAGE AND ITS SIZE, buffet tables and any other serving furniture