Sonaatti 1
The Sonaatti 1 space on the ground floor of Tampere Hall, decorated with a nature theme, is a functional space especially for meetings and trainings.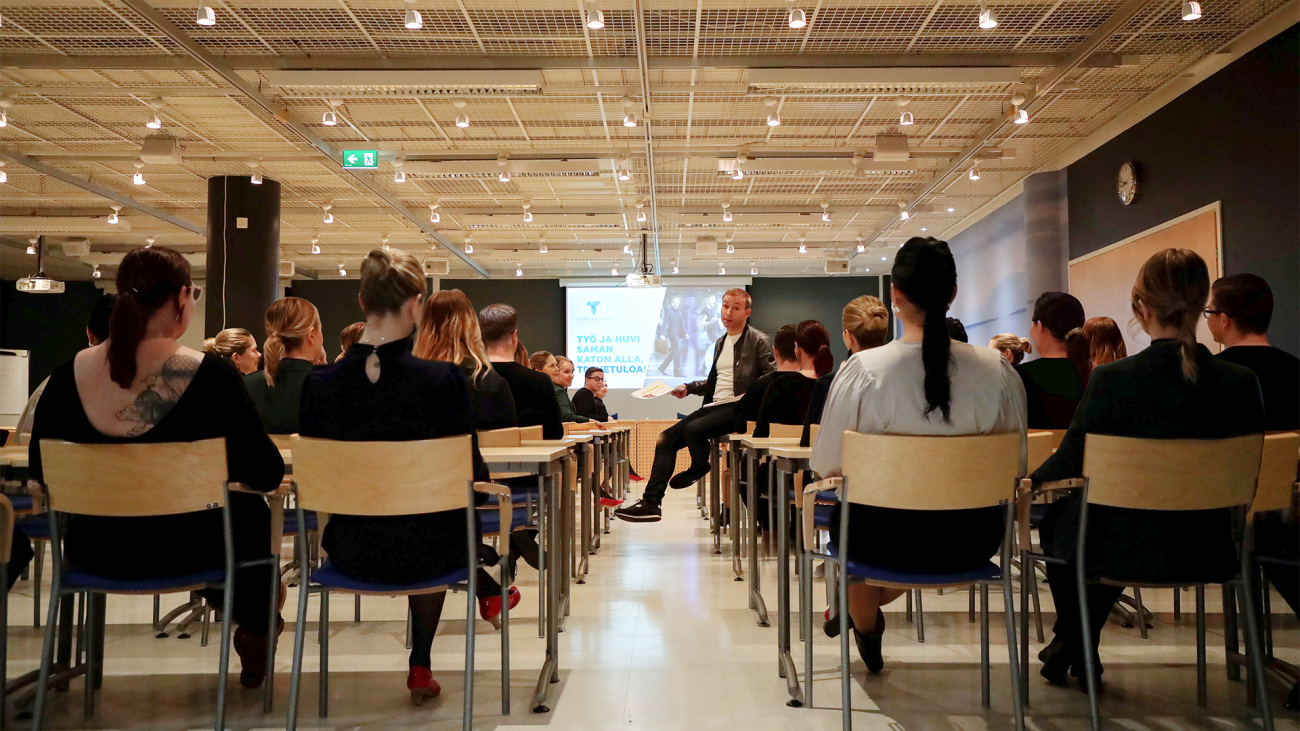 Meeting rooms Sonaatti 1 and Sonaatti 2 can be found on the ground floor of the Tampere building. These facilities are ideal for various meetings and trainings, but can also serve as an exhibition space or for a different functional program.

Sonaatti 1 leads the visitor to nature – the great landscape of Lake Pyhäjärvi has been brought to the wall of the space. The series is complemented by large-format prints of water lilies and ulcers. A breath of real nature is brought by the moss wall, which is an eye-catching space made of ethically collected moss. The wall also acts as an acoustic element of the space.
At the back of the space is a small lounge area with sofas and exercise balls for relaxing during a meeting break or for group work.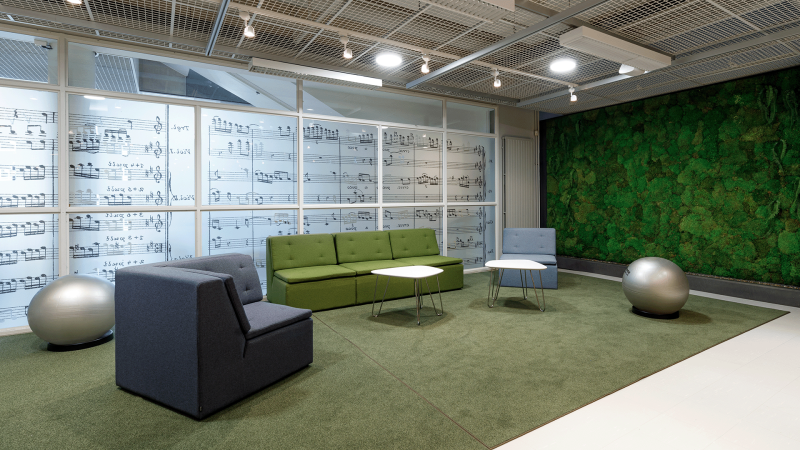 Behind the wall you will find an identical Sonaatti 2 space, which can be accessed from a wide double door that opens from the wall between the rooms. The spaces can be used, for example, as a combination of lecture and exhibition space, in which case the entire ground floor of the Tampere Hall is at your disposal.
SPEAKER WITH DIGITAL FRONT PANEL FOR CUSTOMER'S OWN MATERIAL, EX. LOGO OR EVENT design
FIXED MICROPHONE IN SPEAKER
COMPUTER WITH wirED INTERNET CONNECTION
SLIDE CHANGER / LASER PointER
chair panel TABLE FOR 2-4 PEOPLE, FIXED MICROPHONES
2 x Full HD Data Projector and 2 x White Screen, both showing the same view
Flipchart and markers

freE WIRELESS NETWORK AVAILABLE IN ALL PREMISES OF TAMPERE HALL EXCEPT THE main AUDITORIUM
Furnished with theatre style or Classroom shape, also available e.g. group tables or diplomatic table