Sharing insight – that is how Tampere Hall is developing LGBTQIA communication
Social responsibility is, among many other things, about advocating for equality and genuine diversity as well as making this work visible. Following the lead of Hannu Medina, an expert of LGBTQIA communications, Tampere Hall has set out to actively improve its LGBTQIA friendliness even further.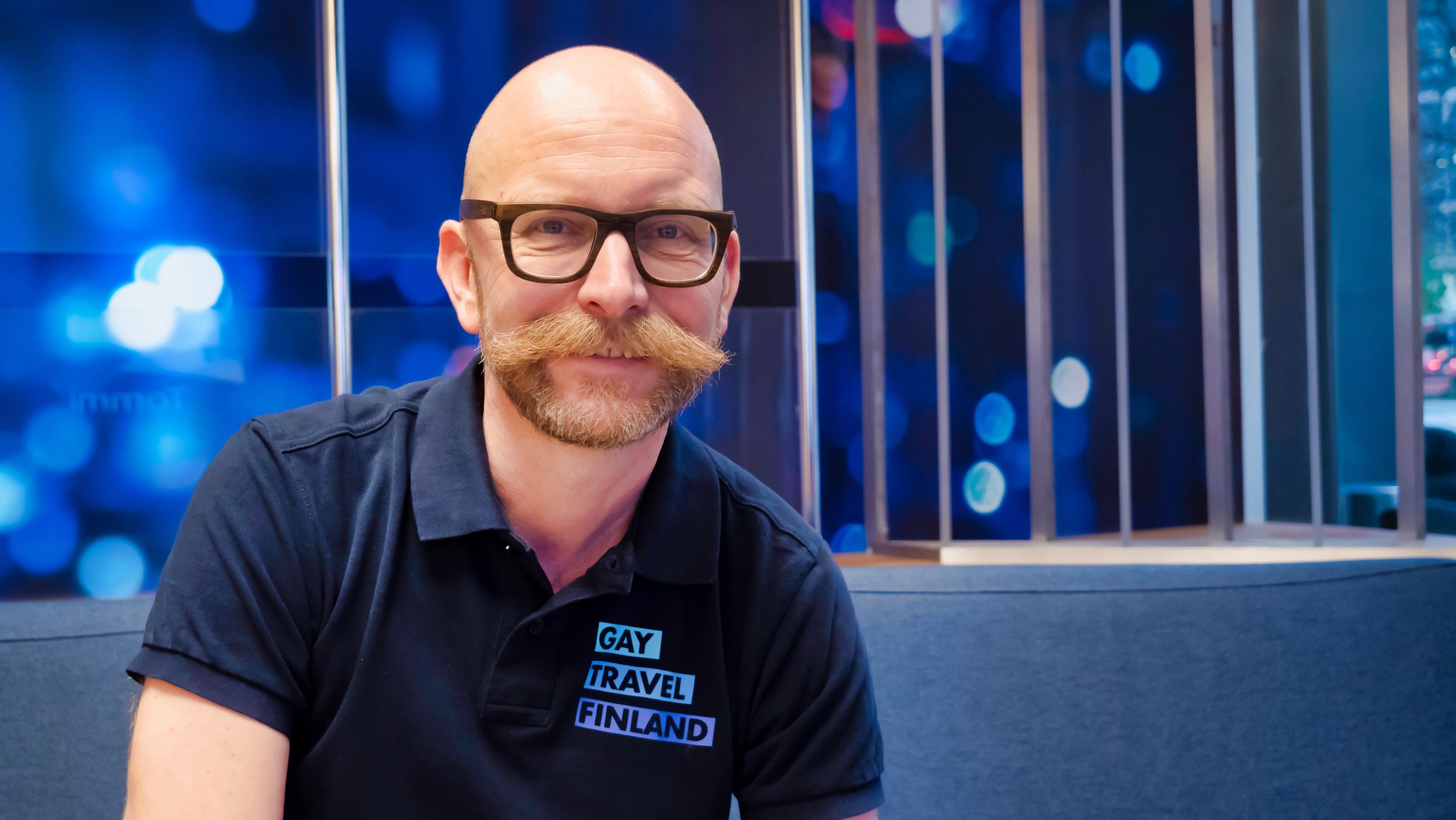 "Say it out loud. Too often, Finns assume that equality is a universal reality in Finland – I mean, we have a non-discrimination act and everything. That's why one of the most important things for LGBTQIA-friendly organisations is to say it out loud – make matters visible by talking about them," Hannu Medina explains.
Medina is an expert in the field of LGBTQIA travel and communications. He trains companies to understand the meaning of diversity, how to promote equality and how to be inclusive and LGBTQIA friendly. Medina founded the We Speak Gay Community, whose members commit to being LGBTQIA friendly. Tampere Hall embarked on its We Speak Gay journey in 2022.
And it is a journey indeed – there are no "five easy steps to make your company inclusive". Inclusiveness is a process, and it takes time. According to Medina, the first things that are needed from companies to start this journey are courage and a desire for change.
"You need to start seeing what you haven't before – become conscious of diversity and understand it, its significance and its potential. After that, you need to learn a new vocabulary – new words to describe humanity and the diversity of sexuality and gender."
Making the invisible visible
Medina wants to focus above all on sharing insight – especially at the beginning of the training programme. He believes that it is important for companies to first hear genuine experiences from LGBTQIA people: What is life like for gay people? What is it like to be nonbinary? How does it feel to undergo gender transition?
According to a study conducted by the European Union Agency for Fundamental Rights in 2019, 92% of LGBTQIA people in Finland fear that their workplace is not safe and inclusive enough to allow them to express themselves openly. Although companies present themselves as promoters of equality, in reality, sexual and gender diversity remain invisible.
Medina does not believe that the results of the study mean that Finnish companies are homophobic. Rather, he believes that they lack the vocabulary to express inclusivity. Their silence encourages LGBTQIA people to remain silent as well.
"When you're part of the LGBTQIA community, coming out is always a risk and a source of anxiety and stress, especially in working life," Medina says. Medina himself was a father in his forties when he came out.
The invisible needs to be made visible. Compare it to a relationship: Your partner will never know you love them if you don't tell them that you do. In the same way, companies need to say out loud that LGBTQIA people can express their real selves at work because, if they don't, their LGBTQIA employees will never know.
Additionally, an atmosphere of genuine equality and inclusivity promotes wellbeing for everyone and encourages everyone to give their best. Acknowledging one group does not take anything away from everyone else.
Not there yet
What companies need to do is jump over this hurdle and learn the right vocabulary.
Elsa Vähänen, a communications expert at Tampere Hall, says that the most important discovery she made in Hannu Medina's training sessions was the meaning behind different words.
"It was important to realise that, for example, 'sexual minority' and 'gender minority' are not a great choice of words because they over-emphasise sexuality. And a word like 'queer' can be widely accepted among young people, while older people may associate it with negative experiences."
Vähänen also felt it was important to hear real experiences, because that is the only way to genuinely understand what you yourself can do differently to promote equality – specifically when it comes to everyday interactions.
"We are starting by developing our We Speak Gay values internally. Our entire staff needs to 'live and breathe' equality, to be able to choose their words in a way that doesn't reinforce stereotypes and to see where they can do better," Vähänen says.
"What's more, how we communicate outwards is important. Here at Tampere Hall, it's clear to us all that this is an event venue that promotes equality and is accessible and open to everyone. We are now starting to prioritise representation more to ensure that diversity is also evident in the images we present ourselves with. However, we also know and accept that we still have a long way to go in this area and that we are only taking our first steps towards better LGBTQIA communication."
Taking a global view
You might have heard of greenwashing, meaning unfounded or misleading claims relating to environmental sustainability. In the same vein, some companies will also employ pinkwashing when it comes to LGBTQIA communication. An example of pinkwashing might be dressing the company's logo in rainbow colours during Pride Month while failing to take any real action to promote equality in the day-to-day life.
"It's frustrating, but on the other hand, I understand that many companies simply don't know how to approach genuine action. Many are afraid that, if they talk about these themes, they will end up offending someone or spawning controversy. Companies need information, and that's why We Speak Gay was founded," Medina says.
"Unfortunately, genuine homophobia is also still alive and kicking. However, I take comfort in the idea that the world is never complete and that every step towards equality is still important and empowering."
In addition to developing the diversity and inclusivity of Finnish companies, Hannu Medina also wants to open the eyes of people around the world to LGBTQIA issues, because the reality is that homosexuality is still criminalised in dozens of countries.
"When a Finnish company writes on their website that LGBTQIA folks are welcome and accepted, it also has the potential to empower a gay man in Venezuela or a lesbian in Thailand."
Words have real and significant power.
Good to know
In addition to joining the We Speak Gay Community, Tampere Hall has also taken other actions to promote inclusivity. For example, Tampere Hall has gender-neutral toilets, and during Pride Week in June, discussions and other events are organised around the theme. During that time, Tampere Hall also flies the city's own rainbow flag. Tampere-talo follows the principles of a safer space.
The plans for 2023 include e.g. LGBTQIA communication training for all staff, as well as showing more diversity in the site's images.
Text Sinikka Tierna
Photos Hannu Medina and Tampere Hall