Opus 3
Opus 3 is remembered for its wonderful graffiti work depicting Tam and Pere lions. Here creativity is unleashed!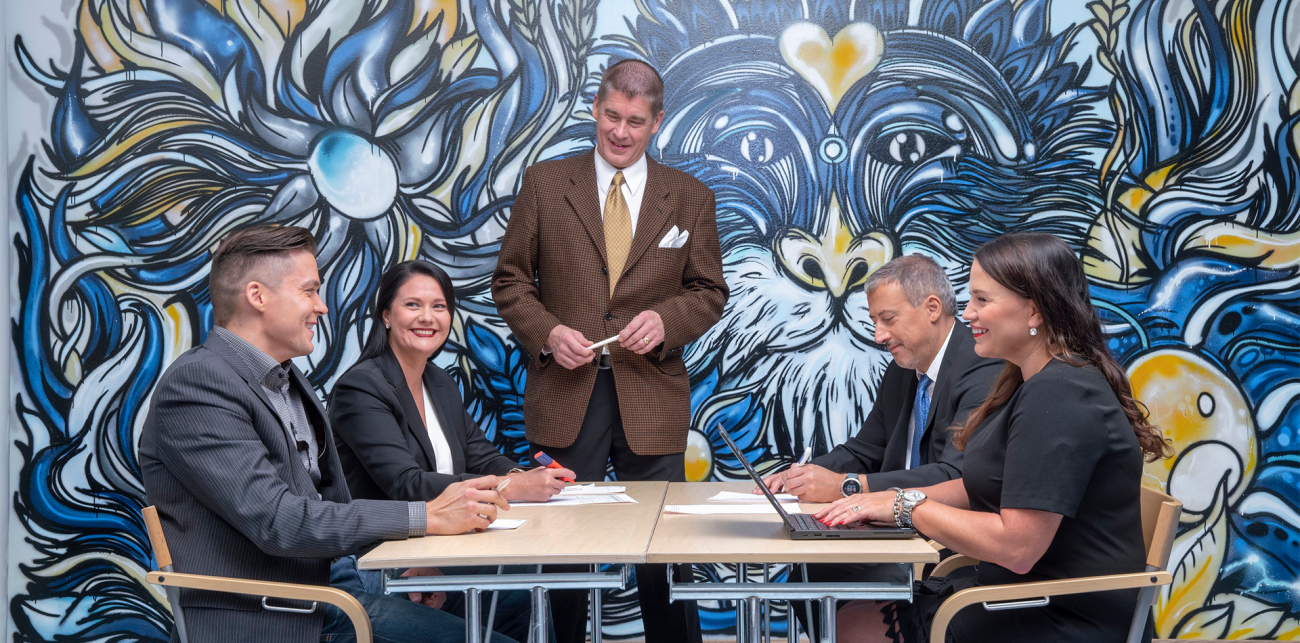 Opus 3 works best for small meetings and trainings, group work, parallel spaces and workshops. The space is usually furnished with rows of chairs or a Classroom, but it is also possible to change the furniture into, for example, group tables or a U-shape
Small spaces Opus 1, 2 and 3 are located on the second floor on the side of the bright Park Foyer. Due to their central location, they are also ideal as meeting or storage facilities for trade fairs and exhibitions, or as a backdrop for the event organizer.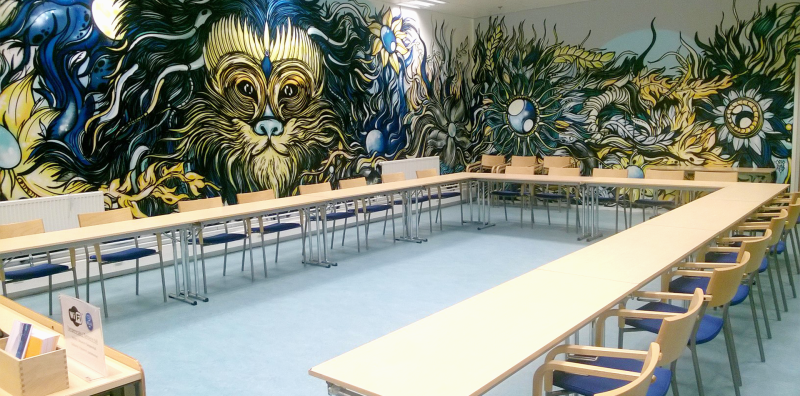 Opus 3 is given a unique look by the graffiti work decorating the walls. This dashing piece of art presents Tam and Pere lions, who are adventuring on the walls as a result of an idea competition organized by Arts Promotion Center Finland and Tampere Hall in February 2016. The background to the competition was the story of a zoo located on the site of Tampere Hall in 1964–72.
The zoo was home to a pair of lions, which the city of Tampere received as a gift from its twin city of Łódź, Poland. The lions were named Tam and Pere. The work is the winning work of the competition, created by a young artist from Tampere who performs under the artist name Octo. The work of art is made entirely with spray paint and freehand.
Speaker's table and chair
Computer with wired internet and speakers
Full HD projector
screen
Whiteboard and markers
Furnished with rows of chairs or Classroom. group tables or a diplomatic table are also available
freE WIRELESS NETWORK AVAILABLE IN ALL PREMISES OF TAMPERE HALL EXCEPT THE main AUDITORIUM