Sopraano
Sopraano is usually used as a meeting or exhibition area, but the atmosphere is also suitable for more festive use and socializing.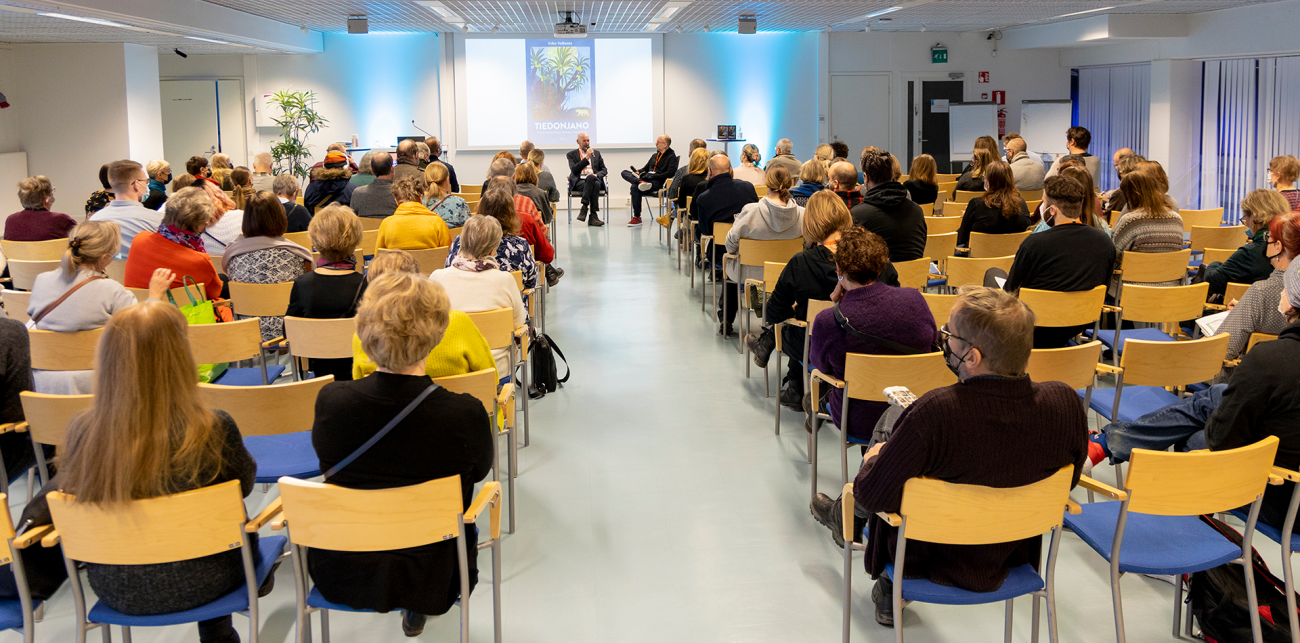 Sopraano offers lovely views of the adjacent Sorsapuisto Park. The space is suitable for meetings and trainings for about 100 people, but also for trade fairs and various functional programs. There is a small foyer in the front, where you can cover catering or set up a few exhibition stands.

Sorpaano is the "upstairs" of the Park Hall. Thanks to the glass wall between the rooms, Sopraano also serves as an adjunct to the events in the Park Hall, such as a parallel space for a seminar, for exhibition use or as an additional space for dinner.
SPEAKER WITH DIGITAL FRONT PANEL FOR CUSTOMER'S OWN MATERIAL, EX. LOGO OR EVENT´S VISUAL IDENTITY
FIXED MICROPHONE IN SPEAKER
COMPUTER WITH WIRED INTERNET CONNECTION
SLIDE CHANGER / LASER POINTER
CHAIR PANEL TABLE FOR 2-4 PEOPLE, FIXED MICROPHONES
FULL HD DATA PROJECTOR
WHITE SCREEN
Furnished with theatre style or Classroom shape, also available e.g. group tables or diplomatic table
freE WIRELESS NETWORK AVAILABLE IN ALL PREMISES OF TAMPERE HALL EXCEPT THE main AUDITORIUM